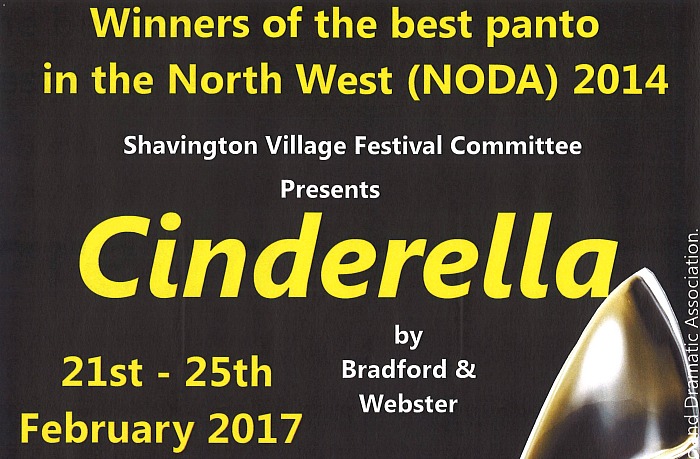 Shavington Village Festival is to host its 39th annual Pantomime, and this year it's Cinderella.
The family show with a classic story and laughs a plenty will star a local cast ranging from seven-years-old to 76.
Show spokesman Adam Goode said: "It's a great community cause and all the sets, costumes and props are made by members!"
The show runs from February 21 to 25 at Shavington Academy, performances starting at 7.15pm and a Saturday matinee at 2.15pm.
Tickets are £9 adults, £6 children and senior citizens.
Available online at www.svfc.info, Shavington Leisure Centre, Nisa, or The Elephant pub.
Shavington Village Festival won the Best Panto in the North West (NODA) in 2014 and produce fabulous performances every year.