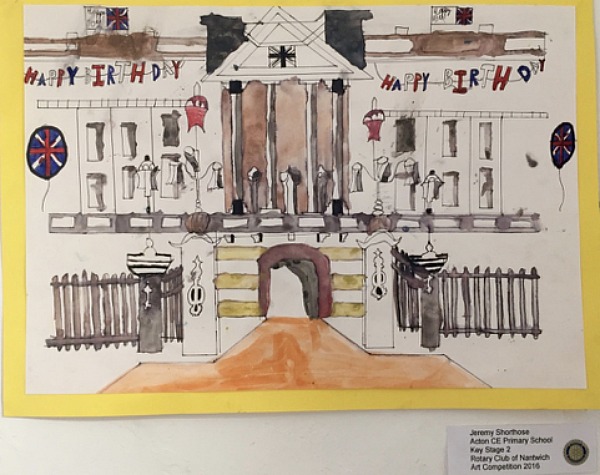 All 14 Nantwich primary schools are participating in the Rotary Club of Nantwich Primary School Art and Handwriting Competition.
For the fourth year running, Edward Timpson MP will present £850 worth of prizes at Nantwich Museum on May 13.
Judges this year are local artist and architect Martin Greenwood and Brine Leas School art teacher, Claire Somerville.
The handwriting competition is also running again and will be judged by Frances Passmore.
The theme for the competition is "The Great British Countryside".
Art and handwriting entries will be judged in two groups, Key Stage 1 and Key Stage 2.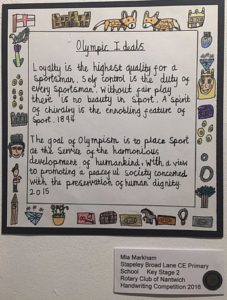 Four prizes of £50 each in gift vouchers and gold medals will be awarded to children entering the item of artwork and the item of handwriting judged to be the best in each group.
Sixteen prizes of £25 gift vouchers plus silver medals will be awarded to children judged to be runners up for artwork and handwriting in each group.
The Rotary Club will present an extra £250 prize and trophy will also be awarded to the school judged to have the highest overall standard of entries.
The money is to be used to further enhance the school's facilities.
Sponsors of the competition are the William Hodgkin Trust, Morrisons (Nantwich) and Nantwich Hearing Centre.
Many works of art will be displayed in Nantwich Museum from May 10-27.
(Pics: Top, Art Competition 2016 winner Jeremy Shorthose, Acton C of E Primary School + Winner Handwriting Competition 2016, Mia Markham, Stapeley Broad Lane CE Primary School)