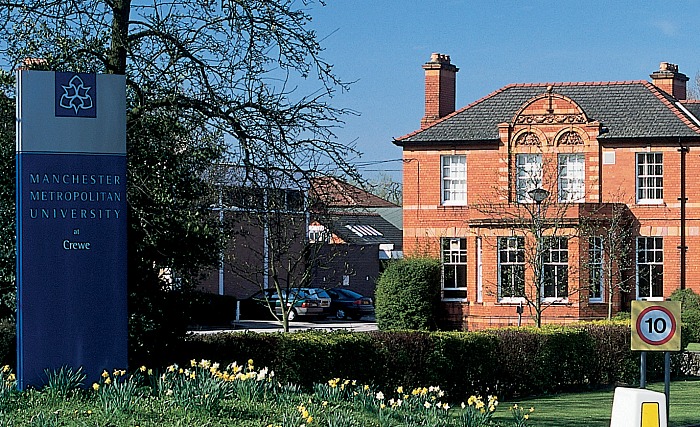 Staff at the South Cheshire campus of Manchester Metropolitan University have backed a two-day strike action in a row over jobs.
Members of the University and College Union (UCU) will be on strike later this month after they overwhelmingly backed industrial action.
Four in five members (79%) backed strike action in a ballot which ran from April 6 to May 8.
UCU bosses announced today (May 9) that the first strike days will be Wednesday and Thursday May 24 an 25.
The action will hit both Crewe and Manchester campuses.
The row centres on plans to close the university's Crewe campus and the fate of 160 academic staff based there.
The ballot was held after the UCU says the university refused to postpone the 16 redundancies already scheduled for this summer to consider redeployment options.
UCU regional official Martyn Moss said: "UCU members at Manchester Metropolitan University have made it quite clear that they are prepared to take strike action to defend jobs at their university.
"The ball is now firmly in the university's court and we hope they will respond positively.
"Strike action is always a last resort, but members will walk out later this month if the university refuses to address the jobs issue.
"Manchester Metropolitan University is wrong to try to discard years of academic experience as it closes the Crewe campus and we want to properly explore all available options.
"The university needs to stop rushed plans for 16 job losses this summer and work with us to reach a fair resolution."
Reports suggest MMU has almost £400m in reserves and UCU says it sees no rationale for refusing to pause on this summer's job losses or rule out compulsory redundancies.
The university confirmed on February 10 that the Crewe campus will close in August 2019 after students currently enrolled on courses there have finished their studies.
A spokesman for Manchester Metropolitan University said: "Manchester Metropolitan University is disappointed the University and College Union has secured a mandate for strike action.
"It is noted that the percentage of UCU staff voting in favour of industrial action represents only 21 per cent of the overall number of academic staff.
"The decision to close the university's campus in Crewe was taken with regret, but is the sensible option to take to protect the future sustainability of the university as a whole.
"Through discussions with the UCU and the other recognised staff unions, a range of mitigating factors have been put in place to try to minimise compulsory redundancies.
"However, we have been open and honest throughout the process in saying that job losses are unavoidable.
"We will put plans in place to minimise the impact of any industrial action and ensure our students continue to get the best possible academic experience."