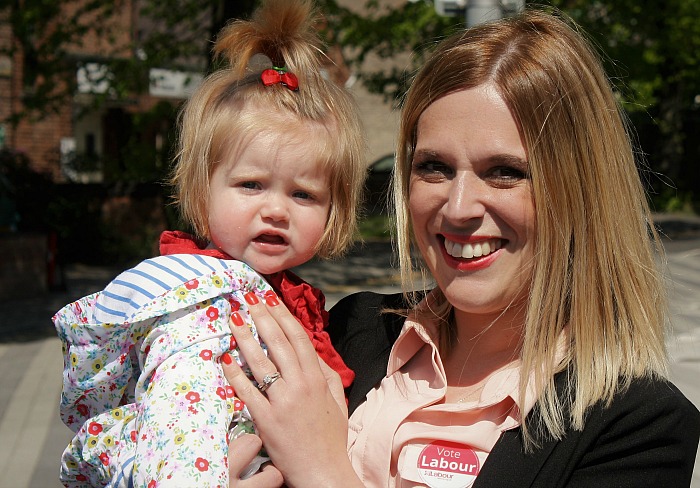 Former Brine Leas student Laura Smith has produced a stunning General Election victory for Labour in Crewe & Nantwich by just 48 votes.
The Stapeley businesswoman overturned a majority of more than 3,000 to defeat Conservative Edward Timpson on a dramatic night in South Cheshire.
The election was so close, there were several recounts. At first, it was thought Conservatives had won, and then Labour were given it on the first recount.
Ms Smith, a mother of two, said the victory "sent a message to the establishment and the elite".
She said it was a victory for those opposed to austerity and for people in the local area.
The reaction has been huge across social media platforms on a night of gloom for the Tories and Theresa May, who have lost their overall majority.
Many believe Ms Smith won thanks to her campaigning on the schools funding issue.
And despite the Prime Minister declaring that the proposed National Funding Formula for schools would not leave Cheshire East schools worse off, it appears the damage was already done.
Others criticised former MP Timpson for his perceived lack of presence and voice on the issue, despite supporters claiming he had worked hard in London to overturn the NFF.
Labour retake the seat they held for decades before the death of Gwyneth Dunwoody in 2008, when Timpson won the by election.
The full result in Crewe and Nantwich was as follows:
Labour Laura Smith, 25928
Cons Edward Timpson, 25880
UKIP Michael Stanley 1885
Lib Dem David Crowthorne 1334
It was a 9.4% swing in favour of Labour, perhaps largely due to a 3% increase in turnout at just short of 70%.