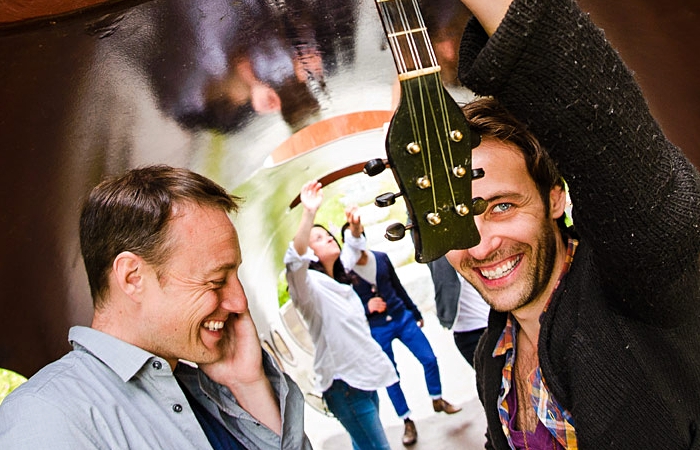 Award-winning Canadian folk band The Fugitives are to perform at Church Minshull Village Hall next month.
The band has toured 12 countries, and been nominated for multiple Canadian Folk Music Awards and has appeared at Glastonbury.
They are performing at Church Minshull  near Nantwich as part of a three-week tour of the UK commencing on September 28.
It is the second time The Fugitives will be performing in the village after a sell-out concert in November 2015.
Kerry Bannon, from Church Minshull's events committee CM Vision, said: "We're delighted to have The Fugitives returning to Church Minshull after an electrifying concert in 2015.
"The group is incredibly talented, giving energetic performances with sensational harmonies.
"We can guarantee the audience will be glued to their seats!"
Since touring the UK in 2015, the band has recorded a new album.
Copies of this unreleased album, 'The Promise Of Strangers', will be on sale at their concerts.
Kerry added: "The Fugitives are such a brilliant and popular band that we're expecting tickets to sell out quickly.
"We urge people to buy their tickets early in order to avoid disappointment."
The Fugitives will be performing at Church Minshull Village Hall at 7.30pm on October 6.
Tickets are £15 and it's a 'bring your own booze' event.
For tickets, contact Kerry on 01270 522144.