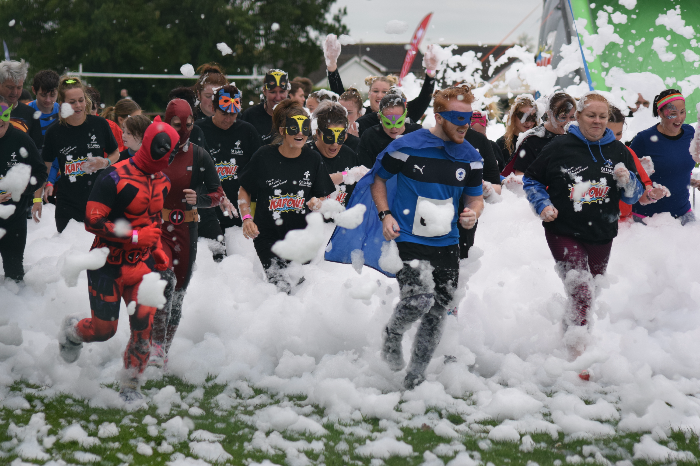 A KAPOW! superhero obstacle challenge at South Cheshire College helped raise thousands of pounds for St Luke's Hospice, writes Jonathan White.
The 3km-long course included eight giant inflatable obstacles, a travelator and plenty of bubbles!
Participants dressed as superheroes including Batman, Batwoman, Wonder Woman, Spider-Man, Iron Man, Thor and Superman with many taking part in memory of a loved one or friend.
Finishers received a Superhero KAPOW! medal.
The creators of Extreme Adventure courses are taking the UK by storm.
The short distance run (never more than 3km) is suitable for adults and children over the minimum height of 4 foot and if you are under 16, you must have an adult take part with you.
Those who raised more than £100 in sponsorship were also refunded their entry money so enjoyed the challenge for free.
The event raised money for St Luke's Cheshire Hospice, https://www.stlukes-hospice.co.uk
(All pictures by Jonathan White)