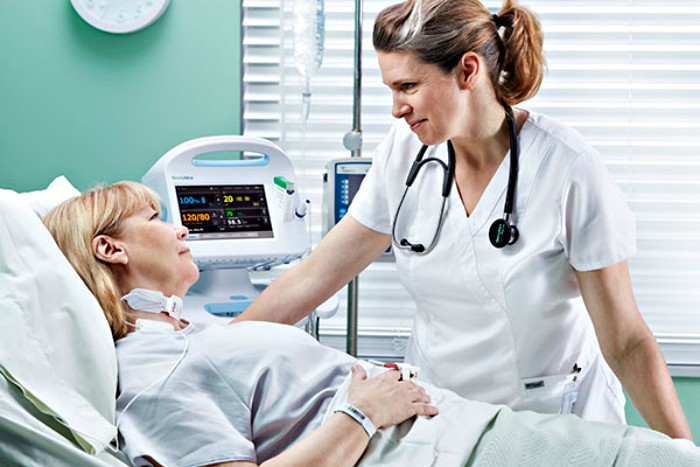 Trust bosses who run Leighton Hospital say their efforts to recruit staff locally to replace EU workers leaving, has been a success.
Mid Cheshire Hospitals Foundation Trust (MCHFT) say use of social media and the 'Return to Practice' scheme is having a positive impact.
It comes as new figures released this week highlight how rising numbers of EU workers at the trust are now leaving to return to their countries.
Figures we revealed this week show that in 2016-17, 8.5% of staff who left the trust were EU workers – a rise from 6.3% in 2015-16 and 5.8% in 2014-15.
Also, the number of staff being recruited from the EU by MCHFT has also fallen compared to previous years.
In 2016-17, 6.1% of staff joining were from EU countries, compared to 8.7% in 2015-16 and more than 10% in 2014-15.
A spokesman for MCHFT told Nantwichnews: "Over the past four years we have successfully added to our workforce from several European countries and these staff have made a valuable and significant contribution to the work we undertake.
"The challenge to recruit in the NHS is a national one and we were not alone in focusing our international recruitment campaigns in Europe.
"Our experience over this period is that the number of EU professionals available has reduced and the International English Language Testing System (IELTS), which became a requirement to the EU/EEA, has had an impact on the number of nurses looking to work abroad.
"After gaining skills and experience in another country, a small number of staff have made the decision to return home having gained employment or being accepted to undertake further studies.
"The decision the UK made to leave the EU may have been an influencing factor for recruits rather than existing employees leaving the Trust.
"Since 2016 our international recruitment strategy has had a wider focus, although we still see friends and colleagues of our current EU staff coming to join us.
"The Trust is now successfully using social media to recruit locally and building on initiatives such as the Return to Practice scheme which encourages nurses who have left the profession to return to work."
Mid Cheshire Hospitals NHS Foundation Trust (MCHFT), which runs Leighton Hospital, is one of 29 trusts in the country that have seen both a rise in EU staff leaving and a fall in EU staff joining.
A Department for Health spokesperson said: "There are 3,193 more EU nationals working in the NHS than at the time of the referendum – we have been absolutely clear that these staff play a vital role in the NHS and want to see their excellent work continue long after the UK leaves the EU.
"However, we recognise the NHS also needs more home-grown staff, so we'll be training we'll be training an extra 1,500 doctors and 10,000 nurses, midwives and allied health professionals a year by 2020 to ensure the NHS has the workforce it needs both now and in the future."
(Pic display only, courtesy of Rebecca20162393)