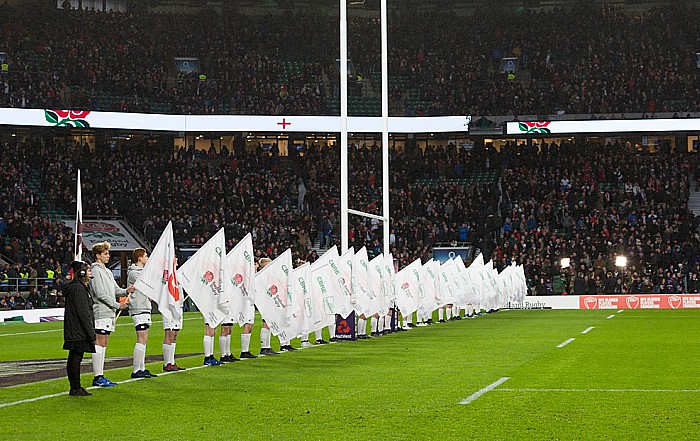 Pupils from Malbank School and Sixth Form College enjoyed a day to remember at Twickenham when they paraded as flagbearers on the pitch ahead of England's NatWest 6 Nations clash with Wales.
The students were given the once-in-a-lifetime opportunity thanks to their involvement in the CBRE All Schools programme this season.
Launched in 2012, the initiative has been developed by the RFU to increase the amount of rugby played in schools, encourage new players to join local clubs and create a positive legacy through the sport and its core values.
Last autumn, representatives from the RFU's official partner Canterbury conducted kit-design workshops around the country, including at Malbank School.
The bespoke kit designed by the pupils will be delivered to the school in the coming weeks for the teams to play in for the rest of the season and years to come.
Malbank pupil Archi Lea, 12, said it was a day he will not forget in a hurry.
"It was inspirational stepping onto that pitch," said Archie, who plays at Sandbach Rugby club.
"It's something I want to do one day. I want to play professionally, so this will give me the inspirational boost I need."
Malbank was one of 80 to make the trip to London as part of the CBRE All Schools programme this season.
The initiative aims to take rugby into 750 state secondary schools by 2019.
Before the match, pupils were treated to a lunch and photoshoot with England internationals Ellis Genge and Harriet Millar-Mills, as well as being given new Canterbury kit to wear as flagbearers.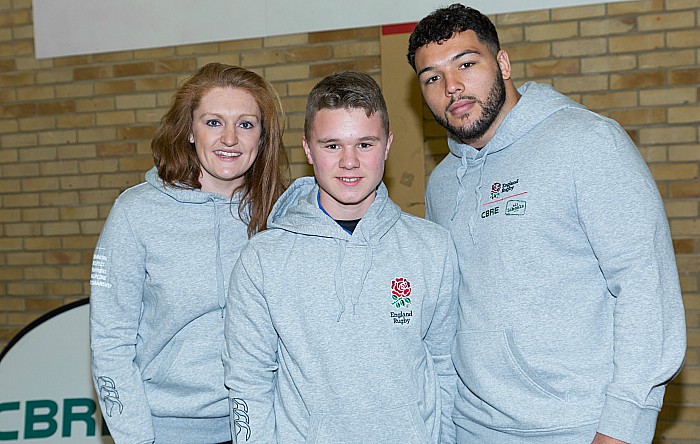 Archie added: "Talking to the players was inspirational because they've gone all that way so it shows I can do it as well.
"From today I've taken that you need to enjoy rugby to go further in it, and just be inspired by it."
Ellis Genge gave a talk about what rugby has done for their life and how the sport's core values of teamwork, respect, enjoyment, discipline and sportsmanship can apply to many real-life situations – not just on the rugby field.
"When I was younger we didn't go too far but some of these schools have travelled from all over the country to come down here, so it's a great day all round," said Genge.
"It's great to see all of the young rugby players from around the country coming together as one.
"Some of these kids would never have had the chance to come to Twickenham so it's a wonderful opportunity in that respect and they all seemed to make the most of it."
CBRE All Schools supported by Canterbury is one of the RFU's key legacy programmes, set up to increase the number of state secondary schools playing rugby union in England. Visit www.englandrugby.com/allschools to find out more.