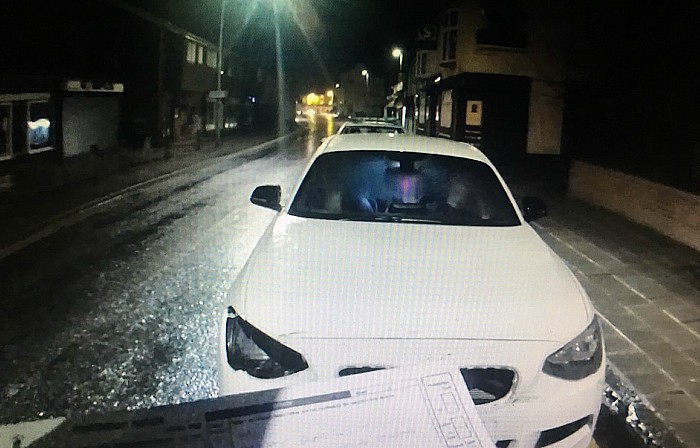 A number of drivers have been arrested on suspicion of drink and drug driving offences in Nantwich in the last 24 hours.
Police say four arrests were made for drink driving in the town – including one who tested FOUR and a HALF times over legal limit.
Officers said two others were tested at nearly three times over the limit, including one tested and arrested following a road collision.
A driver from this vehicle (pictured), tweeted by Cheshire Police taskforce last night in Nantwich, tested positive in a roadside drugs wipe for cocaine.
"This vehicle drove past us in Nantwich with no headlight unit," said the tweet.
"It also had defective brakes and has been prohibited from the road.
"Driver tested positive on a roadside drugs wipe for cocaine. There was also a 6th passenger in the boot. Driver arrested #unbelievable #fatal4"
(Image courtesy of Cheshire Police taskforce)