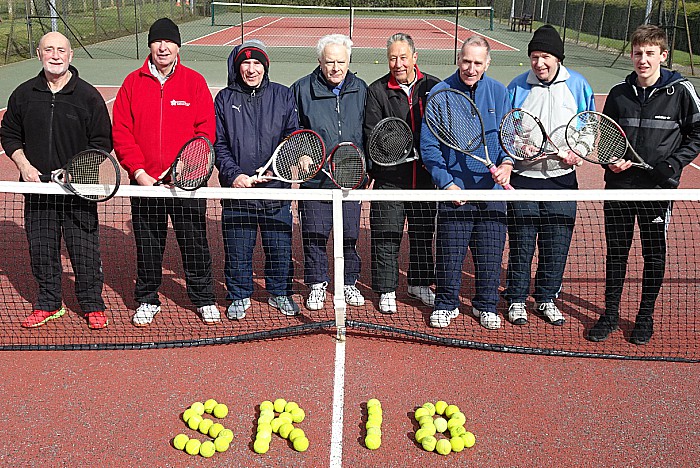 A fund-raising tennis tournament took place at Wistaston Jubilee Tennis Club on Church Lane to raise money for Sport Relief, writes Jonathan White.
In previous years club members have held a tennis tournament and a 12-hour 'Tennisathon', raising hundreds of pounds in the process.
This year for the biennial charity event there was around-robin format doubles tennis event and a fund-raising raffle.
Each participant paid a fee to play against each other.
Despite a cold wind and the occasional snow shower eight players (four pairs) contested 42 games.
The winning pair were Eric James and Rob Sheffield who retained their title from the last event in 2016 and received a shield, donated by Concorde Trophies, from co-organiser George Raiswell.
George, a student at Cheshire College South & West (Crewe Campus), organised a raffle with a hamper and individual prizes donated by club members and local businesses including Cheerbrook Farm Shop, Snugbury's Ice Cream, and Mick the Chips.
In total £38 was collected for Sport Relief, which raises money to help vulnerable people in both the UK and the world's poorest countries.
A representative from WJTC said: "We would like to thank all members who participated in playing and organising the event.
"It was a good day of tennis in difficult weather conditions."
(pics and words by Jonathan White)