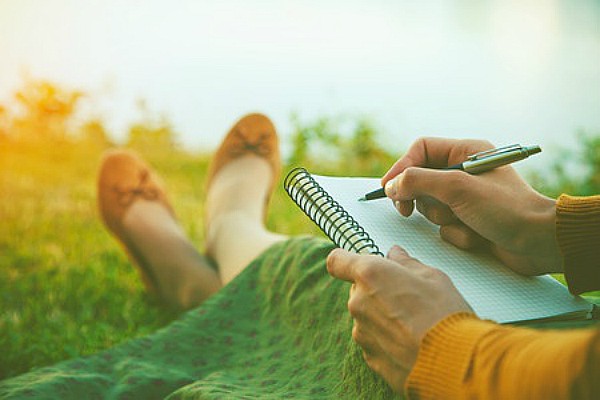 A former masseuse in Nantwich is hoping her new creative writing classes will rub off on residents!
Lynn Tammadge is leaving behind her old job as a massage practitioner to pursue her passion for writing.
And next month she'll stage her first 'Getting Started with Creative Writing' workshop in the town.
Mum-of-two Lynn, who moved to Nantwich 15 years ago, completed a Masters degree in Creative Writing at Lancaster University, which helped inspire her to a change of career direction.
And after nearly five years of running a massage therapy business, a TedX talk in Nantwich last year was the final push she needed to pursue a different route.
"I started working with a personal development coach, Rob Mitchell-James, who did one of the Nantwich TedX talks last year.
"He has helped me come to the realisation that now is the time to pursue my creative passions full-time!"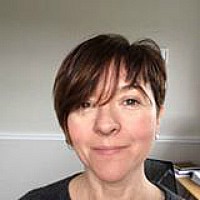 Previously, Lynn (pictured, right) completed a few Open University courses and then the MA in Creative Writing.
She produced a portfolio of 45 poems, some of which have gone on to win prizes in competitions, including her poem "Bone" which came third in the 2017 Nantwich Words and Music festival competition.
"I was also recently shortlisted in the Wolverhampton Literature festival poetry competition earlier this year, my poem Crash Test being published in the festival anthology," she added.
"When I was a kid I wrote a diary. As a student I'd write long letters to my friends in other cities, discussing the bands we'd seen, the friends we'd made.
"And it was through those letters that we arranged visits to each other – that just blows my mind now, that we didn't have phones."
Despite studying English as an undergraduate degree when she was younger, Lynn ended up working in music retail and then in HR.
She worked for Virgin Megastores, then as a recruitment manager with Coffee Republic in London, before moving north as a regional HR Manager for TKMaxx before she and her husband divorced.
"I got distracted from writing by having a family, a 'proper' job, and a home to manage," she recalls.
"Then, my eldest son got ill with leukaemia. And I suspect as a means of 'escape,' I started writing again."
Now with both sons in their teens studying at Brine Leas School, Lynn is embarking on her next venture.
Her first creative writing session takes place on Sunday April 29 at 11am in Hairhaus on Hospital Street, Nantwich.
More details and to sign up, visit Lynn's Eventbrite page here.