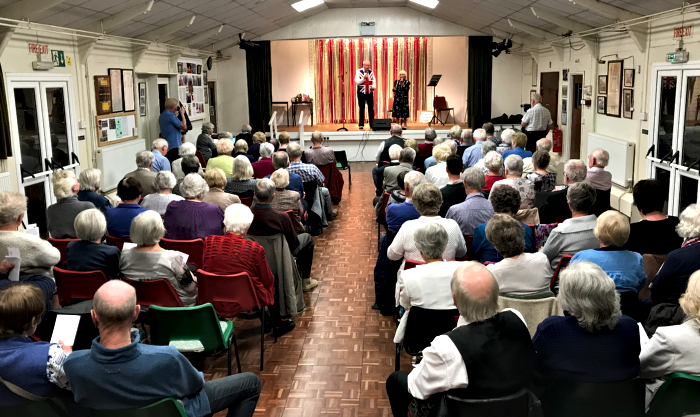 'An evening of Magic, Music And Mirth' variety concert took place at the Wistaston Memorial Hall on Church Lane in Wistaston, writes Jonathan White.
It was organised by Diane Edge-Robinson and Colin Wood, and included live entertainment with many memorable acts.
Richard Batty was the Master of Ceremonies.
The programme included Richard Batty on ukulele and performing a monologue, a series of sketches, Des Redfern on mandolin, Arthur Newton on accordion, Adrian the magician, David Clewes on harmonica, and singer Margaret Moran from Manchester.
The raffle was organised by Glenys White and Meurig Jones and raised £112.
The interval refreshments were organised by Audrey Astbury.
The event was filmed by the Crewe Movie Makers.
Eighty enthusiastic people were in the audience who joined in the finale of a rousing 'We'll Meet Again'.
More than £450 was raised in total with all proceeds going to the decoration of Wistaston Memorial Hall's interior.
The hall's chairman John White thanked all those who had participated in making this concert a social and financial success with a wonderful community atmosphere.
A standing ovation was given to Richard Batty for keeping the programme together in such a professional manner.
(pictures courtesy of Jonathan White)