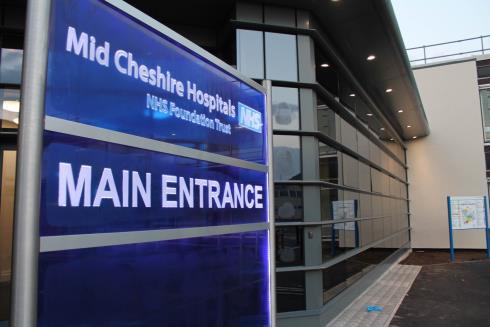 More than a quarter of hospital staff in mid and south Cheshire say they have experienced harassment, bullying or abuse last year.
Figures released by Mid Cheshire Hospitals NHS Foundation Trust, which runs Leighton Hospital, show that of 668 employees who took part in the 2017 NHS Staff Survey, 168 said they had experienced harassment, bullying or abuse at work from patients, their relatives or members of the public.
That figure was 26% of those who were surveyed, while a total of 93 respondents also said they had experienced violence at work from patients, their relatives or the public – equal to 15% of those who were surveyed.
A spokesman at MCHFT said: "As a trust we take the health and wellbeing of our staff very seriously and are fortunate to have seen a steady improvement in the national NHS Staff Survey over recent years.
"As a result of the latest survey, we are currently pulling together action plans, which will include reducing violence, bullying and harassment in the workplace.
"The trust promotes an open and honest culture and encourages staff to report any incidents of bullying or violence.
"A number of systems are in place to support this, including confidential phone lines, mentors and coaches.
"We also have a Freedom to Speak Up Guardian – someone whose role it is to act as an independent and impartial source of advice to staff."
A total of 471 full-time employees and 197 part-time staff from Leighton Hospital, Victoria Infirmary in Northwich, and Elmhurst in Winsford took part in the survey.
The trust's figures were close to the national average – with% of total staff surveyed in England saying they experienced violence in 2017, and 27% saying they suffered harassment, bullying or abuse.