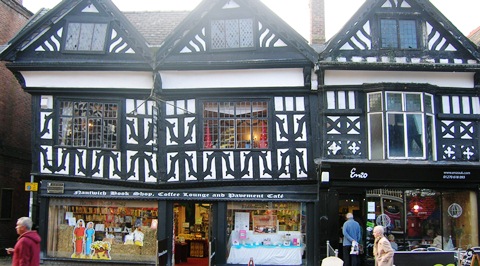 The Rotary Club of Nantwich is starting a new satellite club in South Cheshire to encourage business networking.
The new group's first meeting will take place at the Nantwich Bookshop on Wednesday June 13 from 7.30am to 8.30am.
It will initially be supported by the Rotary Club of Nantwich who meet weekly at Nantwich Civic Hall.
But it is hoped as it becomes more established it will be able to carry out its own activities to support local and international communities.
Rotary Club of Nantwich President Tony Hoy said: "The existing club is very active raising funds for many local charities such as St Luke's Hospice and the Nantwich Museum.
"This year members will have fun helping with the organisation of the Nantwich Food Festival.
"The club also provides a mentoring service to children at Brine Leas and Malbank schools as well as supporting Rotary competitions such as Young Photographer of the year.
"Our annual art competition for all Primary Schools is a highlight of our many and varied youth activities."
The International Committee has strong links with the Rotary Club of Himalayan Gurkhas where aid has helped Nepal recover from major earthquake destruction.
And in the past four years, the club has supported more than 2,680 entrepreneurs, created 814 jobs and helped 8,280 family members in some of the poorest parts of the world.
"The list of our activities goes on," added Tony.
"But there is so much more that can be done by the next generation of Rotarians, possibly in a different way to the more traditional way adopted by established clubs like ourselves, whilst also incorporating business networking."
If you would like to attend the new club, contact Tony Coxhill on 07770 988208 or [email protected] for further details, or go along to the Nantwich Bookshop on June 13 at 7.30am.