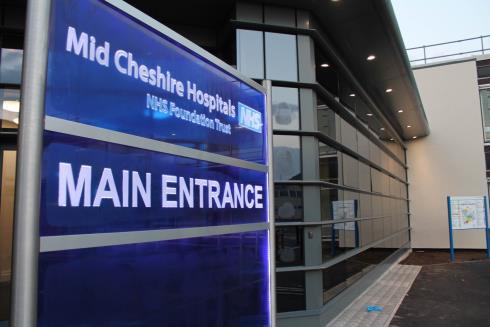 Mid Cheshire Hospitals NHS Foundation Trust is inviting patients, carers and members of the public to stand as a Governor in its upcoming Council of Governor Elections.
The Trust, which manages Leighton Hospital in Crewe, Victoria Infirmary in Northwich and Elmhurst Intermediate Care Centre in Winsford, has a Council of Governors made up of 29 individuals over four constituencies.
It currently has six vacancies it is hoping to fill, including one in Congleton, two in Vale Royal, and three in Patient and Carer.
Governors fulfil important roles at the Trust, from representing the interests of the local community at Trust meetings to approving certain appointments to the Board of Directors.
Dennis Dunn, MCHFT Chairman, said: "Governors play a vital role in our Trust.
"They provide us with important feedback from the communities of patients that we serve, which in turn helps us to deliver the best healthcare that we can.
"High quality and safe healthcare is what we strive to deliver together.
"There are no specific qualifications required for the role of Governor, other than an interest in local healthcare and a commitment to represent your constituents to the best of your ability."
Nominations close at 5pm on Monday July 2. Voting will take place throughout July and August.
If you are interested in finding out more about the role of a Governor, contact Katharine Dowson, Trust Board Secretary, on 01270 612128 or email [email protected]
Further information is also available by visiting the Trust's website www.mcht.nhs.uk/members