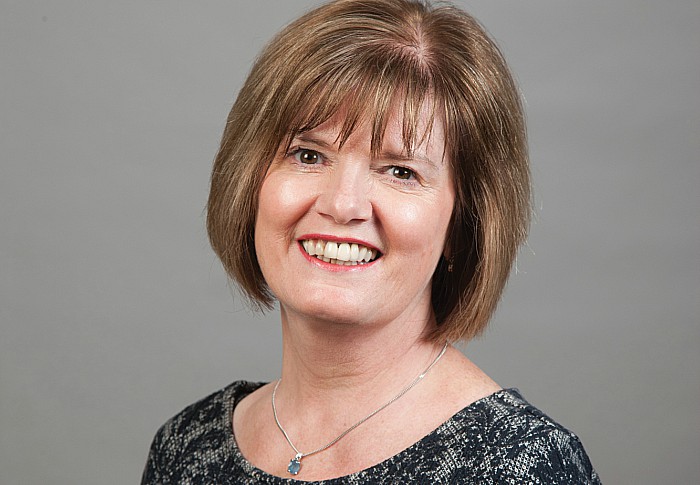 Cheshire East councillors have backed a £1 million expansion of a school in South Cheshire for children with special educational needs.
Springfield Special School, in Crewe, is to increase from 132 pupils places to 156 under proposals backed by the council's cabinet.
The decision follows a local authority report that identified a significant need for the council to increase its specialist educational provision in the borough.
Cllr Jos Saunders (pictured), Cheshire East Council cabinet member for children and families, said: "This is excellent news for residents of Cheshire East – and particularly for pupils with special educational needs (SEN) and their families.
"By increasing SEN places within Cheshire East, the council can reduce more-costly placements outside of the borough, reduce journey times and travel costs, make better use of resources and provide more choice for parents.
"Most crucially, it enables us to support our pupils to be able to stay in their local community – allowing them to build friendships with people who live close to them and spend less time travelling.
"In short, it helps us bring our children back home."
Currently, one in five pupils attending specialist provision has a journey of more than 45 minutes each way and half attend outside Cheshire East.
Springfield Special School is an 'outstanding school' as judged by Ofsted, which provides high-quality specialist provision for children and young people, aged four to 19, with severe learning difficulties and profound multiple learning difficulties.
It is the only such school in the south of the borough. The next nearest school which provides similar provision is Park Lane in Macclesfield.
Funding for the expansion of places at Springfield Special School will come from developer (Section 106) contributions, the school and Cheshire East Council.
The scheme is part of the council's three-year plan to develop SEN provision in the borough.
The additional 24 places at Springfield could save the council around £440,000 a year by reducing the need for more expensive out-of-borough placements for pupils.
Planning permission for the scheme, which received no submitted objections, was granted in February 2018.