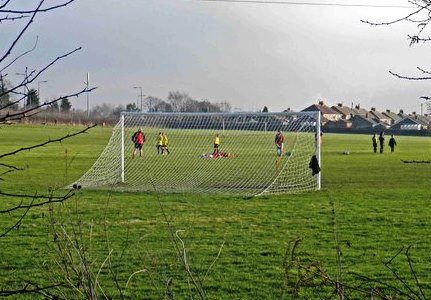 Crewe Athletic had another good win beating Willaston White Star 1-5 in the opening Crewe Regional Sunday League Premier Division fixtures.
Shannon Sinnott Jnr scored twice for the visitors, one goal coming after a remarkable 80-yard solo run.
Curtis Sinnott, Josh Clarke and Faith Arowosafe completed the scoring with Danny Williams getting the goal for White Star.
Elworth Park Rangers continued their bright start to the season winning 1-2 at White Lion Ford Lane thanks to a goal from Nermin Arukovic and an own goal.
Danny May converted a penalty for the home team.
Faddiley's return to the top flight after an 11-year absence ended in defeat.
Despite putting up a spirited display, they went down 2-0 to Salvador whose goals came from Lee Mellor and Danny Lavelette.
Betley lost 3-4 at home to Wistaston Leopard.
Betley's goals came from John Proudlove, Lee Smith and veteran Paul Ashley.
Ryan Broadhurst netted two for the visitors, whose other goals came from Jack Turner and Charlie Burden.
NHB beat newly promoted Talbot 1-0 thanks to a late goal from Andy Ward.
Pride of place in Division One must go to Audlem, who defeated highly fancied George and Dragon 2-1.
Charles Rose and Andy Betteley scored for Audlem with Tim Drohan netting for the Winsford team.
Sydney Arms beat AC Wickstead 3-1 with goals from Alex Forrester, Elliott Reeves and Louis Everall. Anthony Tinsley scored for AC Wickstead.
Sandbach Town and Nantwich Pirates are both still looking for their first win after playing out a 3-3 draw.
Brad Jones, Simon Evans and Dave Furber netted for Sandbach with Sam Cadwallader, Scott Rankine and Luke Dunlea on target for the visitors.
Brighton Belle lost 1-3 at home to White Lion, for whom Matt Hole scored along with Chris Worstencroft and Josh Heath.
Haslington beat Winsford Over 3 4-3 with goals from Damian Sloan, Gary Pownall, Jordan Smith and Curtis Rodgers.
Winsford Over 3 scorers were Tom Taylor with a penalty, Owen Birtles and Sam Fallows.
Broadhurst FC beat White Horse 3-2 with goals from Chris Kenyon, Ethan Stockdale and an own goal. Dan Wade and Gil Beardsmith netted for White Horse.