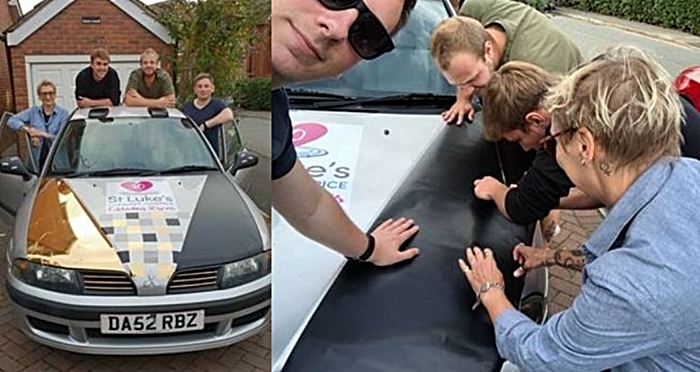 A Nantwich financial worker is among a team of four set to tackle the Bust Rally "Loch Ness Monster" event this weekend.
Alexander Chetcuti will be helping to drive a spruced up Mitsubishi across Yorkshire, Cumbria and into Scotland as part of the fund-raising challenge.
Alexander, a finance assistant for PIC UK, Promar & Genus Breeding in Stapeley, and the other three members have already raised almost £700 for St Luke's Hospice ahead of the rally which takes place on Saturday, September 29.
He said: "Over a long weekend we'll be covering Yorkshire, Cumbria and Scotland and hoping we also make it back home again without calling the AA.
"There will be 15 or more cars in the convoy, taking part in challenges along the way.
"We've kindly been donated a very sad Mitsubishi Carisma called Ugly Betsy by a neighbour.
"We're aiming to transform her into a mock "Fast and Furious" style racer."
Bust Rallies are designed to give people a chance to dress up a battered banger of a car and race it for charity.
"We've chosen St Luke's Hospice as a local charity that really makes a difference to people suffering with terminal illness and deserves the recognition and financial support we're hoping to give them," added Alexander.
He did a similar rally back in 2010 and raised more than £1,000 for St Luke's.
To donate and help Alex reach his goal, visit the Justgiving Page here.