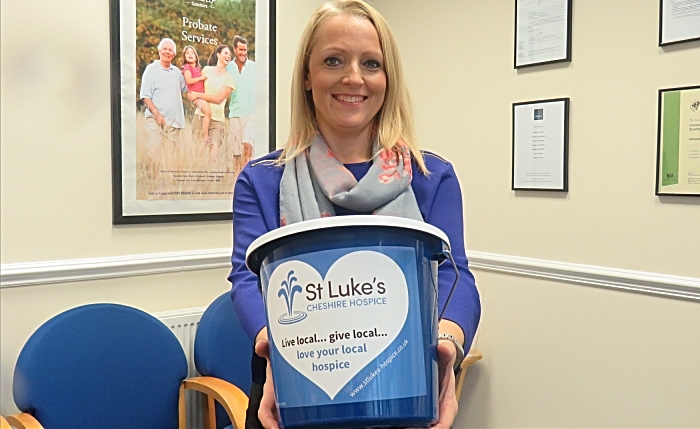 St Luke's Hospice has teamed up with two Nantwich solicitors to hold the annual Will Week from October 8-12.
Members of public can get their Will written by Hall Smith Whittingham Solicitors or Hibberts Solicitors in Nantwich for free, in return for making a donation to St Luke's.
Andy Bailey, corporate partnerships manager at St Luke's, said: "Whatever your age or health, having an up-to-date Will is incredibly important.
"It will ensure that your estate and belongings are distributed according to your wishes, and you can also specify more personal preferences such as arrangements for your children or details for your funeral.
"The whole process to make a Will typically takes less than an hour – it's all really straightforward and time well spent.
"By taking part in Will Week, you can ensure you and your family's future is secured whilst making a valuable contribution to St Luke's. Please don't put if off."
During Will Week, Hall Smith Whittingham Solicitors and Hibberts Solicitors in Nantwich are donating their time and expertise to support the charity.
In return for a donation to the Hospice, they will waive their usual fees.
The suggested ‭donation for your Will is £100 and this will ‭come straight to St Luke's.‬‬‬‬
Gemma Ambrose, from Hibberts Solicitors, said: "Will Week is a great opportunity for those who haven't made a Will to take advantage of the offer and support the great work of a local charity.
"We always have a fantastic response to this campaign and are delighted to be involved again."
To book an appointment ‭please contact the Solicitors directly and mention ‭St Luke's Will Week to ensure you are ‭allocated the correct slot.
For more information visit https://www.stlukes-hospice.co.uk/willweek‬‬‬‬‬‬