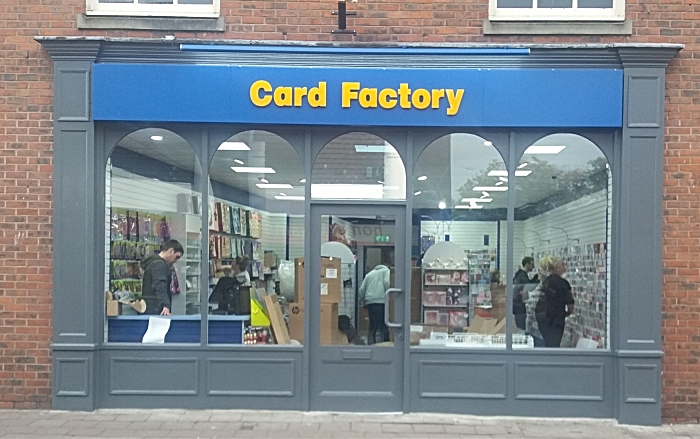 A new Card Factory store is opening on Beam Street in Nantwich this week.
The shop will open its doors for the first time on Friday next to Superdrug.
The shop was formerly a bookmakers which closed earlier this year.
Card Factory was launched in 1997 and has expanded into a massive retail business with 900 stores around the UK.
The nearest outlets to Nantwich currently are Market Street in Crewe, as well as in Freeport Talke, Winsford, Whitchurch and Market Drayton.
Since 2005, the company has developed its business model with an in-house design team, in-house printing facility and central warehousing capacity of over 360,000 sq. ft.
This model differentiates the group from competitors.
Card Factory also operates transactional websites www.gettingpersonal.co.uk and www.cardfactory.co.uk