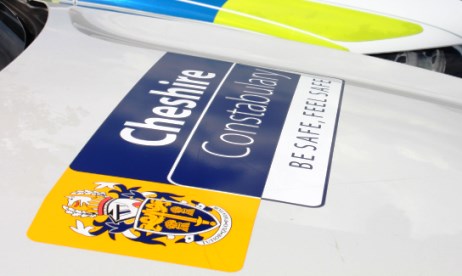 A man has been arrested on suspicion of illegal money lending and laundering following an operation in South Cheshire.
Cash and electronic devices were seized when a warrant was executed at a residential address in central Crewe yesterday (November 7).
A 55-year-old man was also arrested as part of the operation by the England Illegal Money Lending Team (IMLT) in partnership with Cheshire East Council and Cheshire Police.
He has been released under investigation pending further inquiries.
Tony Quigley, Head of the Illegal Money Lending Team, said: "Loan sharks are unscrupulous criminals who prey on vulnerable communities, charging exorbitant rates of interest and using fear and intimidation to recover monies 'owed'.
"This criminal behaviour will not be tolerated in Cheshire and we will continue to work with our council and police partners to eradicate illegal money lenders from communities.
"We urge victims of loan sharks to contact us in confidence on 0300 555 2222 and help us bring those responsible to justice."
Cllr Ainsley Arnold, Cheshire East Council cabinet member with responsibility for trading standards, said: "We will not tolerate loan sharks operating in our area and preying on vulnerable people.
"Our trading standards team works closely with the national illegal money lending team and police to take robust action against loan sharks and will respond to any such report made by residents.
"We understand that some people may feel they have no other option but to go to a loan shark for money – but we would urge anyone in this position to speak to your local Citizens Advice service and get professional advice and support."
Nationally, Illegal Money Lending Teams have secured more than 382 prosecutions for illegal money lending and related activity, leading to nearly 329 years' worth of custodial sentences.
They have written off £73.7 million worth of illegal debt and helped more than 28,000 people.
To report a loan shark:
Call the 24/7 confidential hotline 0300 555 2222
Text a report to 078600 22116
Visit www.stoploansharks.co.uk
E-mail [email protected]
Message on www.facebook.com/stoploansharksproject