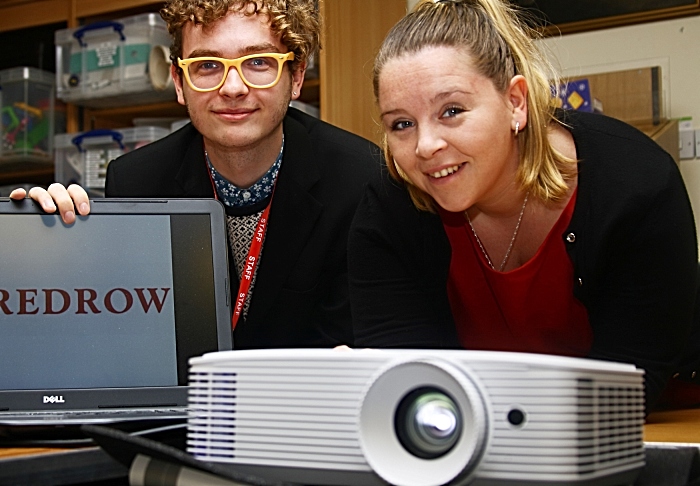 New technology is bringing the past to life at Nantwich Museum after it received a £700 donation.
The museum has used the money, from homebuilder Redrow's Nantwich Community Fund, to buy a new digital projector and stand.
The equipment is being used during sessions for workshops and schools, plus in the annual programme of talks and events hosted at the museum for visitors and members.
Museum manager Elliot Goodger said: "Staff and volunteers rely on being able to use a projector in talks connected to the town's history as it enables them to share images and video both in the museum and as part of our outreach activities.
"The new projector has double the bulb life of the old one and is brighter so it can be used in different venues, while the new stand is easier to transport too.
"The new equipment will be a great benefit to the museum, helping the outreach programme engage with a wide range of people within the community and bringing in essential income so that the museum can continue to operate and care for the objects for which it is responsible."
The museum has around 27,000 annual visitors, more than 1,500 schoolchildren attending the museum each year and many more are involved in our outreach activities.
The museum was among seven local projects to receive a slice of £10,000 via a community fund attached to Redrow's Kingsbourne development.
Caroline Thompson-Jones, area sales manager for Redrow Homes (NW), said: "Supporting the museum and enabling them to invest in the latest digital technology means that more people will be able to learn about what Nantwich was like in days gone by."
(pic: Redrow's Laura Hayward tries out the new projector at Nantwich Museum with Elliot Goodger)