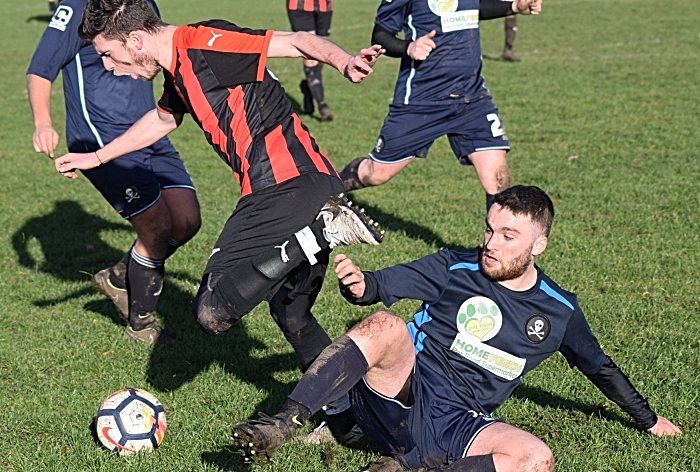 Nantwich Pirates got back to winning ways in Crewe Sunday Division One with a 5-4 win over Sandbach Town.
Scott Rankin netted a hat-trick with Wayne Garnett scoring two in the tie at Barony Park.
Dave Furber and Paul Butucel both scored 2 for Sandbach Town.
In the Premier Division, Elworth Park beat Willaston WS 6-0 with goals from Lee Saxton (2), James Husher, Kirean Duckers, Danny Vickers and Steele.
Talbot continue to struggle as lost heavily at Betley FC 11-2.
Scorers for Betley FC were Steve Johnson (3), Simon Roberts (2), Lee Smith, Paul Ashley, Chris Towers, John Shufflebottom and Chris Robasek.
In Division One, leaders The Ark didn't play but maintain their 13pt advantage at the top.
George & Dragon are looking like the only realistic side to halt the Ark with a 7-1 win over Audlem which bring them 15 points behind with five games in hand.
Terry Cain (2), James Cain, James Dean, Robbie Hatton, Charlie Hatton and Richie McLease scored for George & Dragon with Alan Bruce scoring for Audlem.
Winsford Over 3 dented Sydney Arms promotion hope with a 2-1 win with goals from Jamie Cain and Joe Evans.
Lee Turner scored in the second half to reduce the deficit but Winsford Over 3 held on.
White Horse beat Broadhurst FC 2-0 with goals from Ethan Roberts and Daniel Wade.
Haslington FC beat AFC Wickstead 6-2 with goals from Josh Dunne (2), Gary Pownall (2), Damien Sloan and Andy Tebay.
Dan Croft and Rich Owen scored for AFC Wickstead.
There was another penalty shoot-out to decide the tie in the Crewe FA Sunday Cup match between NHB FC and White Lion FL.
This time it was NHB FC who won 4-2 on penalties following a 1-1 draw.
Jordan Allen scored for White Lion FL, NHB FC scored courtesy of an own goal.
(pics by Jonathan White, Nantwich Pirates v Sandbach Town)