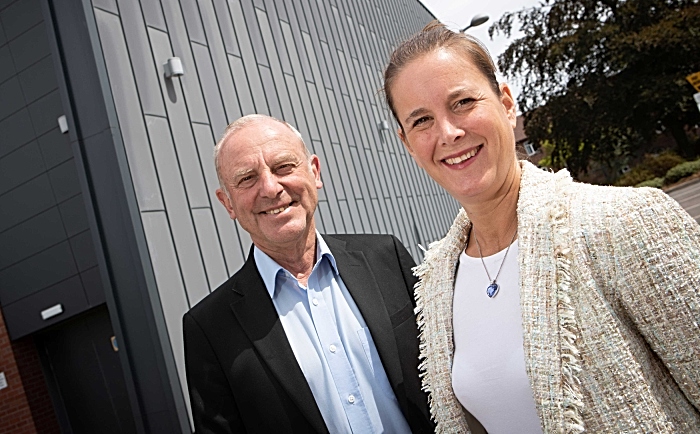 A landmark international deal has been signed to open a new health science campus on the Manchester Metropolitan University site in Crewe.
The facility on the 40-acre Crewe campus currently used by MMU will host UK and international students from September 2019, offering degrees in Biomedical Sciences and Podiatry.
There will also be medical foundation courses, the first in a series of allied health courses.
The aim is to reach the site's 5,000 student capacity by 2024, and is expected to support around 500 jobs.
The deal is backed by the Apollo Buckingham Health Science Campus consortium, with investment from Apollo Hospitals Educational and Research Foundation (AHERF), an independent education arm of the $2 billion market cap Indian healthcare conglomerate Apollo Hospitals Group.
Apollo will become the first international healthcare company to partner in UK education provision in this way.
Manchester Metropolitan University is leaving the site in summer 2019.
Courses will be provided under the banner of the University of Buckingham Health Sciences North.
The new campus will include a wellness centre for students and staff.
This service will be provided by the third consortium member, Crewe-based Unique Children's Community Interest Company, which brought Apollo and the University of Buckingham together.
Third year students will be offered 36-week placements in North West hospitals and GP surgeries.
John Clapham, Pro Vice Chancellor of the University of Buckingham, said: "Our trailblazing Medical School in Buckingham has been a phenomenal success.
"With this new campus in the North West, Buckingham will expand this innovation beyond medicine, building on our expertise to broaden our health science provision.
"We are delighted to partner with Apollo, which has dramatically improved access to high quality medical care in India.
"We believe this new educational initiative has the potential to make a significant contribution to improving global healthcare by training new generations of caring professionals."
Dr Prathap Reddy, chairperson of the Apollo Hospitals Group, said: "This is an extremely exciting opportunity for the Apollo group.
"My vision has been to match our success as the largest health care provider in India with success in establishing world-class educational institutions in India and abroad.
"The Crewe campus further consolidates our initiatives in India and presents a new chapter in our journey in the higher education space."
Amanda Weston, of Crewe-based Unique CCIC, added: "We are proud of the role we have played in helping to turn our vision for the campus into a reality.
"By bringing the consortium parties together we have retained an academic footprint in Crewe.
"The deal marks an ambitious international partnership that shares knowledge, best practice and innovation on a global scale bringing significant benefits to the local economy and wider region in turn.
"It also marks a major vote of confidence in the UK, with a significant overseas investment."
(Pic: Professor Karol Sikora, Dean of Medicine, University of Buckingham, and Amanda Weston of Unique CCIC, on the Cheshire campus)