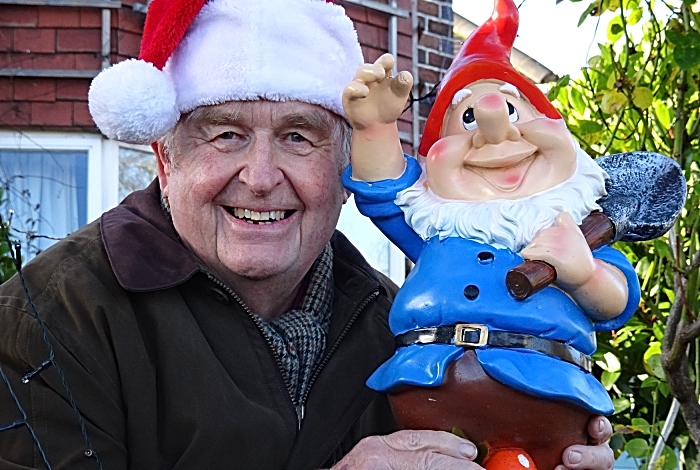 Cheeky garden gnomes in Wistaston who were targeted by vandals, have made a triumphant return to the village, writes Jonathan White.
Residents were furious when popular pensioner Laurence Perry had 25 of his gnomes smashed or stolen from his Westfield Drive garden and land at the front of his property.
Big-hearted villagers have pulled together and supported Laurence's mission to bring a smile to people's faces.
Now all the damaged ones have either been repaired or replaced – and are back in their rightful home in time for Christmas.
Numerous members of the public have donated a range of the little garden men and women.
Christian Davies, from Alan Davies Car Sales in Crewe, has sponsored new gnomes and builder Mr Davies donated two large 'Mr & Mrs' garden gnomes.
After Christmas, the gnomes will remain in their new home.
Laurence has also installed CCTV cameras to deter vandals from future attacks.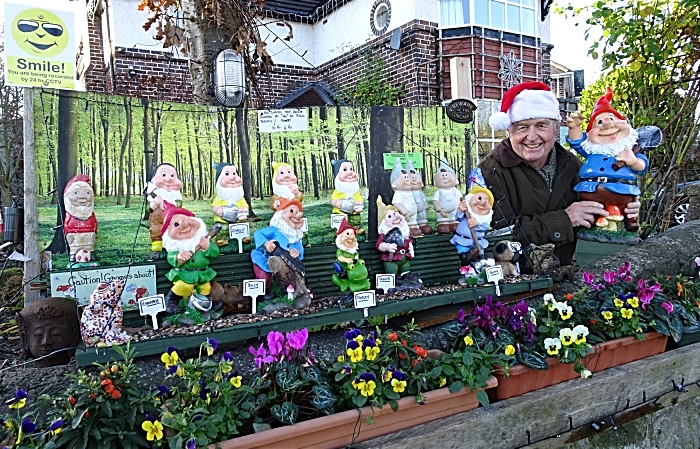 The 78-year-old – who shot to fame last year when his cheeky 'mooning' gnomes hit national headlines – has also set up a Christmas light display.
It features different types of lights and has lit up Christmas trees at the front of his home.
The gnomes made national and international news last year when Cheshire East Council removed them after receiving a complaint.
The story – exclusive to Nantwich News – then received worldwide publicity including the BBC, Daily Mail, Express, Mirror and Telegraph along with newspapers in India and the USA.
Laurence said: "I'd like to thank all the people who rallied around and donated gnomes.
"It just goes to show there are some lovely people in the village and surrounding areas.
"Please come and enjoy the gnomes and the lights. I wish everyone a Merry Christmas and a Happy New Year."
(words and images by Jonathan White)