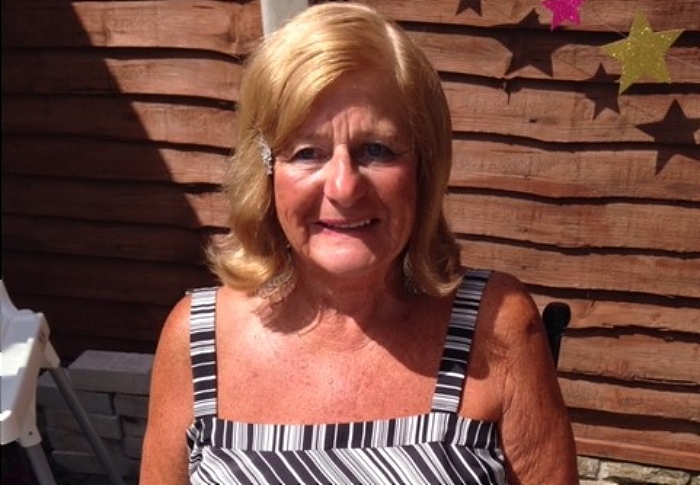 A family are taking their mum back to her Nantwich pub birthplace today – as a special 75th birthday surprise!
Norma Rooney's family wanted to give her a special memory and decided to stage a party in the Black Lion in Welsh Row – where she was born back on December 22, 1943.
Norma was born in an upstairs room in the pub which was run at the time by her parents Sybil and Norman Danzey.
She was their only child, but the historic pub had been in the family for generations.
Norma lived at the Black Lion until her parents left to take on a new build pub called The Millfields nearby off Queens Drive, Nantwich.
As a young child at the Black Lion, the pub became popular with American soldiers based nearby and the generous GIs would often bring scarce food treats such as fruit and sweets for the baby Norma.
The American soldiers were regulars until their mobilisation for D Day in 1944.
Today, Norma – who now lives in Tarvin near Chester – will be taken back to the very dining room she was born in to celebrate with 13 guests over a special birthday lunch.
After Nantwich, she went on to live in Haslington with her husband Mike and two sons Edward and Matthew.
Her youngest son Edward, who has made the arrangements for the birthday surprise, said: "Mum and her family went on to spend a significant part of their working lives in the licensing trade, especially her mother Sybil Danzey who was a well known publican in the local area and ran multiple different public houses.
"It couldn't be more befitting to my mum's life and family circumstances.
"This is a surprise day, one that I am sure she is set to remember!"
The pub dates back to 1664 and was built 20 years after the Great Battle of Nantwich 26th January 1644.
It is the oldest one in Nantwich to have always been a pub.