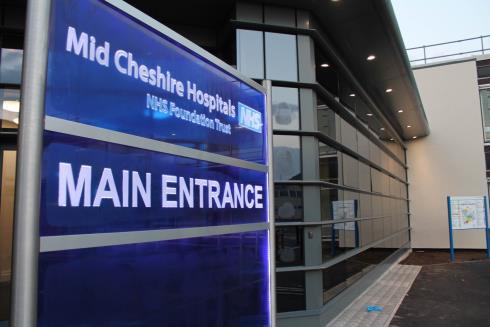 People in Crewe and Nantwich can recognise local NHS staff for going the extra mile by nominating in the Public Choice Award.
Mid Cheshire Hospitals NHS Foundation Trust (MCHFT) is urging those who have benefited from the kindness of its staff to put them forward as part of the Trust's annual Celebration of Achievement Awards.
Patients, relatives, visitors and carers are all eligible to nominate individuals or teams for their hard work and outstanding commitment.
People can nominate staff, wards and departments at Leighton Hospital in Crewe, Victoria Infirmary in Northwich and Elmhurst Intermediate Care Centre in Winsford, as well as those who work for Central Cheshire Integrated Care Partnership out in the community.
Dennis Dunn, chairman of the Trust, said: "The whole reason we exist is to serve the people and so the Public Choice Award is perhaps the most significant and valuable recognition for a member of our hospitals who has done something exceptional that has been valued.
"We love the involvement and engagement we have with the people we serve and it is special for us to know that they support our dedicated workforce."
If you would like to nominate a member of staff for the Public Choice award visit www.mcht.nhs.uk/publicchoice and fill out the short form.
Alternatively, you can email [email protected] with your nominee's name, department (if known) and the reasons for your nomination.
Those visiting Leighton Hospital can also fill out a printed nomination form, which can be found at various locations, and post it in one of the Celebration of Achievement postboxes (Main Reception, Treatment Centre).
The deadline for the receipt of nominations is 5pm on Friday March 29.
The winner will then be announced at the Trust's Celebration of Achievement Awards event later in the year.