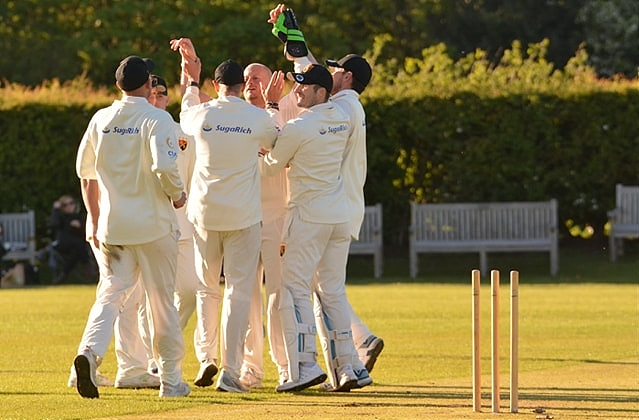 Legendary Nantwich CC bowler Jimmy Warrington is celebrating a staggering 600-wicket milestone for the club.
Warrington reached the number with a wicket on Saturday against Oulton Park CC in the Cheshire County Premier League.
His three-wicket haul at Whitehouse Lane helped Nantwich to a second league victory of the season and 25 valuable points.
However, it looked an unlikely victory after the hosts were skittled all out for just 88 by Oulton's attack.
Only skipper Ray Doyle came away with any credit, scoring 38. Luke Robinson (15) was the only other batsman in double figures.
But Warrington's blistering pace blew Oulton's top order away in reply, reducing them quickly to 20-3.
And other bowlers duly supported, with Oliver Griffiths the pick of the attack as he took five wickets for just 13 runs as the visitors crumbled.
Doyle grabbed the other two wickets and Oulton were bowled out for just 82 in 44.5 overs.
Nantwich are fifth in the Cheshire County Cricket Premier Division after four games, including two wins, a defeat at Chester Boughton Hall, and one game cancelled due to poor weather.
Nantwich are back in action tomorrow (May 15) in a T20 group game at Northwich CC.
They return to league action away at Toft CC this Saturday, May 18, 12.30 start.
(pics courtesy of Desmond Evans)