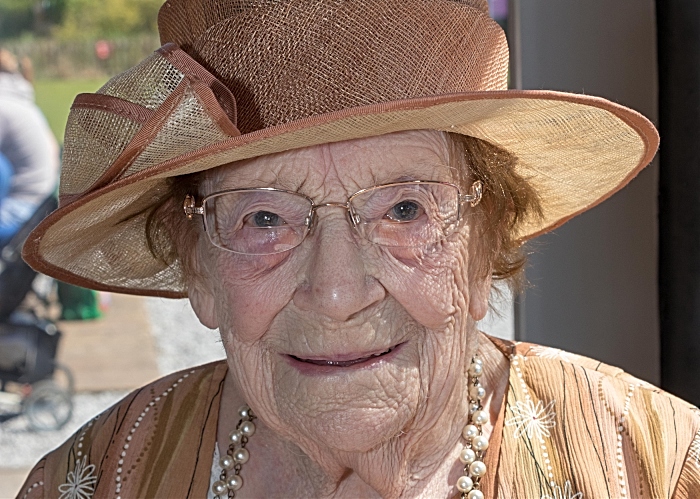 A great-great grandmother from Willaston has celebrated her 100th birthday with family and friends.
Margaret Eva Egerton, known to all as 'Peggy', was joined by many of her two children, six grand children, 14 great grandchildren and five great great grandchildren for the celebration.
Peggy, a resident at Woodeaves Nursing Home in Nantwich, was born in 1919 in Nantwich but lived the majority of her life in Willaston.
She married George in 1940, who was taken prisoner in the Far East during WWII where he was kept for three and half years.
Peggy was well-known in the local area having been employed as a seamstress in local clothing factories, and helped to make many bridal gowns for local brides down the years.
She was a valued member of the local Women's Institute (WI), and also sang in choirs.
Peggy and George, a familiar sight in Willaston riding their mobility scooters, also travelled extensively before his death.
They enjoyed many holidays in the USA visiting her daughter in Ohio and down to Weymouth with her son.
(Pics courtesy of Wendy Williams)