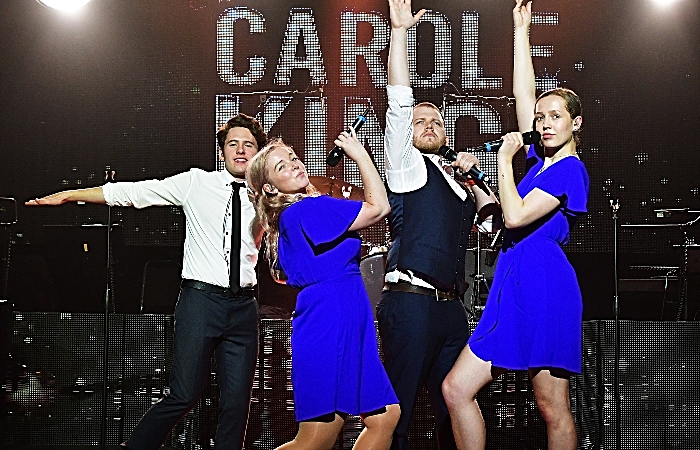 The Carole King Songbook is embarking on a UK-wide tour this summer – and arrives at Crewe Lyceum Theatre on July 25.
Described as "a musical revue that will delight Carole King fans and surely make new ones," it puts a spotlight on the songwriting genius of Carole King.
A cast of professional vocalists perform some of her most famous pieces as well as songs she wrote for artists such as The Drifters.
Other great tunes from the era are also included, treating audiences to a full night of musical hits.
With dazzling costumes, a professional tech team and striking visual effects, the show offers a toe-tapping night of entertainment.
The cast are made up of a team of four up-and-coming professional vocalists: Kara Mottram, Eve Rhianna Kitchingman, Thomas Lillywhite and Danny Dixon.
Eve Rhianna Kitchingman joins the cast fresh from her role performing at Universal Studios Japan in Osaka. Kara Mottram is also a seasoned performer, having
previously travelled Europe as lead vocalist and dance captain for TUI and First Choice Holiday Villages.
Her theatre credits include: Fairy Flora (Sleeping Beauty) and Belle (Beauty and the Beast) for Fame Factory Spotlight.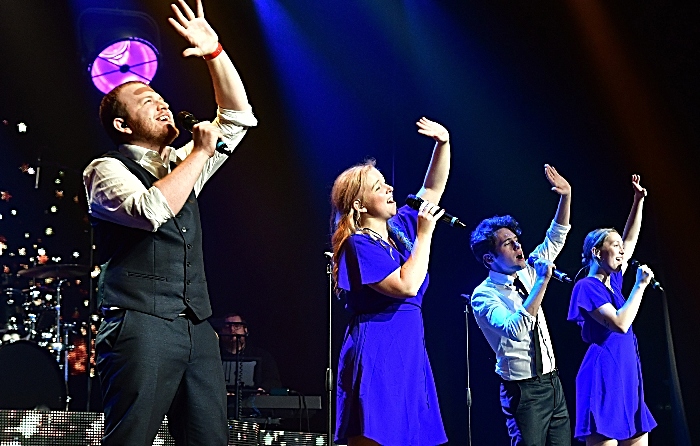 Danny Dixon works across the UK as a vocalist for live events and musical theatre, and has a host of theatre credits to his name including Over The Wire (Menin Gate Belgium 2018), The Wind Road Boys (Regional Tours 2018, 2016; Edinburgh Fringe 2014), and Jesus Christ Superstar (Durham Cathedral 2015).
The cast is completed by actor and singer-songwriter Thomas Lillywhite.
His television credits include Ackley Bridge, Emmerdale, Heartbeat, My Spy Family and ITV's The Royal.
He has also appeared in many theatre and musical theatre productions, including Helena Fox's Bomb Happy in 2017.
The cast are accompanied by a live band of professional musicians: Darren Watson (keys), Alex Hogg (guitar), Hugh Vincent (bass) and Michael Turnbull (drums).
The production is directed and choreographed by Louise Denison, assisted by Musical Director Marie Collins.
Jamie Hudson, Producer of The Carole King Songbook, said: "The Carole King Songbook is a must-see for any Carole King fan, or indeed any music fan.
"Her songs are timeless and we're finding audiences often singing along to well-known tunes they didn't know were Carole King hits! It's a great, feel-good night out."
For more information and to book tickets, visit crewelyceum.co.uk/Online/tickets-carole-king-crewe-2019