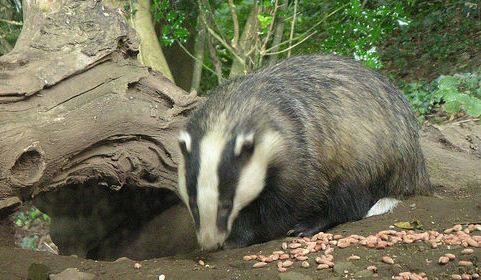 Badger culling can now be banned on Cheshire East Council-owned farmland which is rented out – but only once the tenancies are renewed, writes Stephen Topping.
Cllr Sam Corcoran, Cheshire East Council's Labour leader, told Tuesday's cabinet meeting that the authority will change future tenancy agreements to ensure badger culling does not take place on land which it rents out to farmers.
The council already bans badger culling on land which it manages itself, and Cllr Corcoran was asked whether that extended to its tenanted farmland by Cllr Phil Williams, Liberal Democrat member for Alsager.
Cllr Corcoran said: "I asked a very similar question at the previous council a few years ago.
"The answer I was given then, which I will now give back to you, is that we cannot – in many cases – dictate to tenant farmers what they allow to happen on their land.
"However, I can now add to that to say, as we renew tenancy agreements we will change the agreements to make sure they do not allow badger culling on the land."
More than 1,200 badgers were culled in the Cheshire zone during the first two culls ordered by Defra in 2017 and 2018, with the aim of limiting the spread of bovine TB.
Meanwhile, parts of south Cheshire fall under Defra's Staffordshire zone, where 3,979 badgers were killed in last year's cull.
Following the meeting, Cllr Jane Smith, Animal Welfare Party member on Alsager Town Council, wrote on Twitter that it is "disappointing news" CEC says it cannot ban badger culling on its tenanted farmland without renewing the tenancy agreements.
Neighbouring Cheshire West and Chester Council launched a badger vaccination programme on land near Northwich last year as an alternative to culling, while volunteer groups run similar schemes elsewhere.