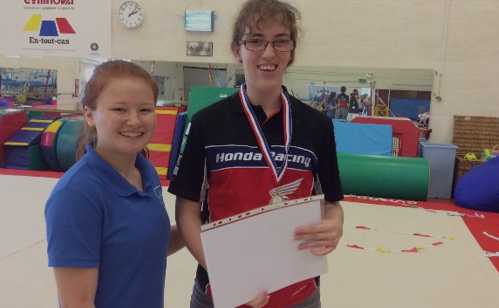 The Wingate Centre in Wrenbury has celebrated the achievements of its disabled gym users at an end of year awards ceremony.
Supported by family, carers and friends, participants received Wingate and Winstrada Awards, recognising achievements in gym-based activities at the centre over the last 12 months.
The audience was also treated to a spectacular trampoline display by gym user Ainsley as well as a dance performance from the Dance and Movement group, which meets at the centre once a week.
Elizabeth Brocklehurst, marketing and fundraising manager at the Wingate Special Children's Trust, said: "It was a privilege to witness the pride that our gym users felt in receiving recognition for the progress that they have made by taking part in recreational activities.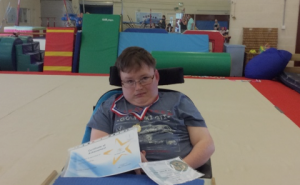 "There are so many benefits of participation in sport and recreation, but unfortunately disabled people are often excluded from this experience.
"Our awards are a reminder of why it is so important that facilities like The Wingate Centre are available for our disabled gym users.
"Our sessions make a real difference to people's lives."
The Wingate Centre offers a wide range of services for local disabled people including Dance and Drama workshops, one-to-one gym sessions, trampolining, rebound therapy, multi-activity clubs and sensory room.
Visit www.wingatecentre.co.uk for more details.