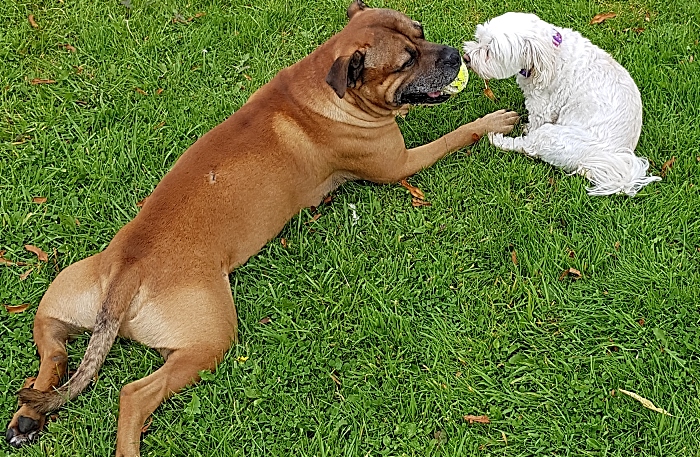 A popular Staffs Bull Terrier dog in Nantwich did NOT attack a man walking two smaller dogs, police have confirmed.
Officers say the walker suffered minor scratch injuries when he picked up his two smaller Yorkshire Terriers as they walked past Milo near Nantwich station.
A complaint had been lodged to police of an alleged "attack" which Nantwich News initially reported after police confirmed they had received a report.
We are happy to state that the original article was an incorrect version of events, published in good faith, and apologise to Milo's owner.
Nantwich Police said the original report of an "attack" had been "blown out of proportion".
Milo's owner Paul said: "I was sitting on a bench outside train station talking to someone. He said he panicked when he saw Milo sitting on the floor.
"Milo was sitting on the path about two feet in front of me calmly chilled.
"I vaguely remember someone walking past with some dogs but really didn't need to pay attention to them or Milo because he would not move and do anything.
"It was just a complete non-event.
"And what I now know is I'm sure the scratches came from her dogs and not Milo's because his claws are completely flat due to regular exercise."