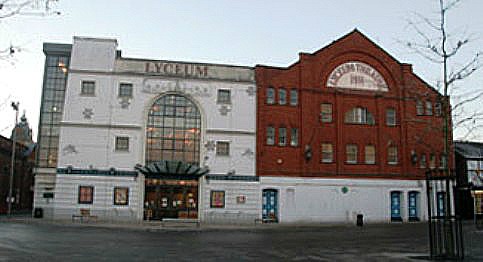 It's been exciting to see a range of new writing and contemporary theatre at The Lyceum Studio this year.
The standard of productions has been consistently high, and I've enjoyed everything I've seen there.
This week I was thrilled to see that Thunder Road Theatre had brought their latest production of The Body Snatcher to the Studio space.
Written by Ian Townsend and directed by Emma Ashton, The Body Snatcher is a reimagined version of the classic science fiction story by Robert Louis Stevenson.
Set in a futuristic post Brexit world without regulations or control, we follow scientist Robert Fettes, played by Alex Moran as he works to find a cure for a virus which has devastated the population.
I enjoyed the style and approach of this production. There was a touch of gothic style storytelling to it.
This mixed with the music choices made some of the scenes particularly eerie. The balance of horror and thriller worked well.
Plenty of scares, but also plenty of story. The cast of four, two of which covered multiple roles did a great job.
The strange mix of characters we met in Inglenook added to the suspense and unease needed for a story like this.
A clever piece of theatre which highlights fear and questions morality and motive.
The Body Snatcher continues its tour of the UK, for more details please see thunderroadtheatre.org