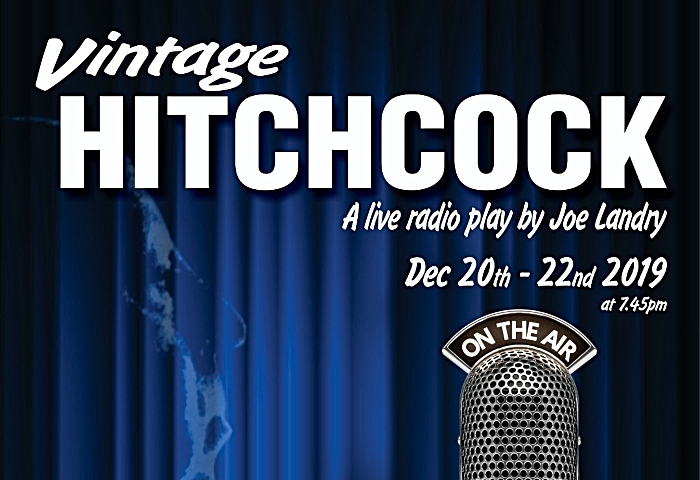 Nantwich Players' award-winning Studio team are back to perform "Vintage Hitchcock" later this month.
This time, spies, murder, love, and other trademarks of Alfred Hitchcock come to life in the style of a 1940s radio broadcast of the master of suspense's earlier films.
Hitchcock: A Live Radio Play is a triple feature, complete with vintage commercials, that recreates a daring train chase, a serial killer's ominous presence, and a devastating explosion through the magic of live sound effects and musical underscoring.
It tells three of Alfred Hitchcock's most famous stories — The Lodger: A Story of the London Fog (1927), Sabotage (1936), and The 39 Steps (1935)— in the style of an old-time radio broadcast.
Complete with sound effects and vintage commercials, all performed live onstage, it will take you back to the 1940s.
Vintage Hitchcock is presented by the NP Studio team and performances will be at 7.45pm on December 20-22.
Tickets are £7 and are on sale from Nantwich Tourist Office (01270 600727) or online at www.nantwichplayers.com