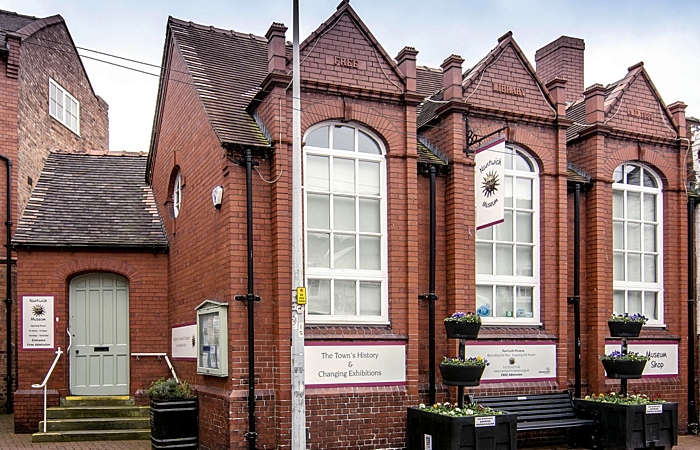 Nantwich Museum is staging a Drop-in Sing-a-long concert of Christmas music by the Wistaston Singers 11am-12pm Saturday December 21.
The museum shop will be open offering goods including Christmas cards, other greeting cards, games, toys, souvenirs, craft work including jewellery.
There will be an extensive range of books which cover various aspects of the town's history.
"Nantwich Pubs" by local authors Andrew Lamberton and Bill Pearson and the recently published second edition of "Lost Houses in Nantwich" by Andrew Lamberton and Robin Gray will also be on sale.
A 10% discount on purchases of the two books ("Nantwich Pubs" and "Lost Houses in Nantwich") applies until Christmas Eve.
Residents can also become a Friend of the Museum with no renewal required until April 2021.
Friends support the work of the museum, membership including e-mail newsletters, a journal, discounts on talks and events, invitations to exclusive member events and a voice at the Annual General Meeting.
Individual membership costs £20 and for families £30.
This Christmas the museum will be open Monday 23 and Tuesday 24 December 10.30am-4.30pm; Saturday 28 December 10.30–4.30pm; Thursday 2 January 2020 10.30pm-4.30pm.
The 2019 Nantwich Camera Club Photographic Exhibition is running in the Millennium Gallery until Saturday January 4, 2020.
Admission to the museum is free.
For further information contact Nantwich Museum on [email protected] or telephone 01270 627104.
Visit www.nantwichmuseum.org.uk, https://www.facebook.com/nantwich.museum https://twitter.com/NantwichMuseum