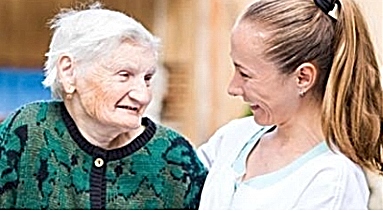 The number of people diagnosed with dementia has risen by a staggering 40% in South Cheshire in just five years, latest figures show.
According to NHS data, there were 1,620 people registered with dementia in the South Cheshire Clinical Commissioning Group area in March this year.
That's a rise from 1,156 five years earlier.
And with no extra funding for hospitals in areas with high concentrations of dementia patients, it's putting extra pressure on hospital services.
Neighbouring areas in Cheshire have seen similar rises.
In Eastern Cheshire CCG area, there has been a 46% rise in five years, from 1,774 to 2,583.
And in Vale Royal CCG, there's been a 39% rise from 613 to 852 patients with dementia.
Charities have highlighted families are often left to pick up the bill for their loved ones with dementia because it's not funded like other diseases and conditions.
The data has been compiled by the BBC Shared Data Unit from dementia diagnoses from every GP surgery in England, Wales and Scotland over the past five years.
Dr Karen Harrison-Dening, head of research and publications at Dementia UK, said: "Care at the moment is very hit or miss.
"There are no standardised services across the country so it is still very much a postcode lottery as to what care and support you might receive.
"We rely heavily on families to care for their loved ones themselves. They bear the brunt of the care and they bear the brunt of the financial burden.
"It has been likened to an extra financial tax for people with dementia."
Ewan Russell, head of policy and campaigns at Alzheimer's Society, said: "Across the board we are seeing increasing numbers of people living with dementia and simply not enough support is being provided.
"Alzheimer's Society has published a report this week from LSE that shows that by 2040 the number of people living with dementia will have doubled but the costs of care for those people is going to triple.
"Costs have gone up to £35bn in 2019 and will have trebled to £94bn in two decades.
"Families are bearing two thirds of the costs of dementia care.
"With more people getting it, we do not think that that is sustainable at all."
A spokesperson for NHS England said: "Spotting dementia in a timely way means people get the care they need, when they need it.
"So it's good news that thanks to concerted efforts nationally and locally the NHS is now diagnosing more people than ever before, beating the target we set ourselves.
"As the population ages, dementia is becoming a challenge for more families, which is why the NHS Long Term Plan sets out a blueprint for older people's care and makes early diagnosis and treatment for major health problems a top priority."
(Image used for illustration purposes only)