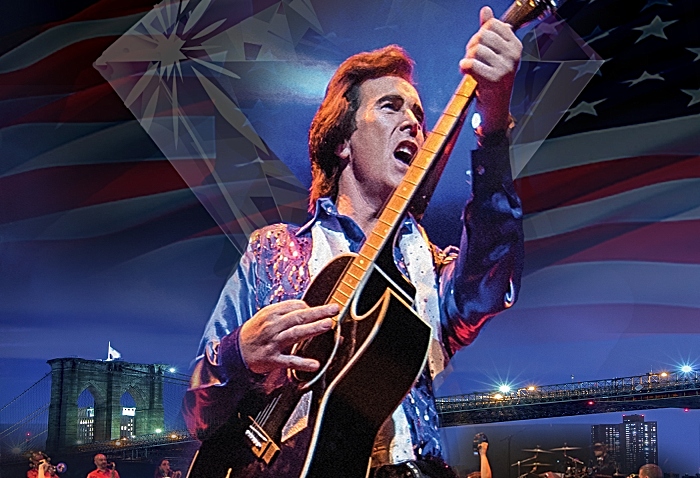 West End hit "A Beautiful Noise" which celebrates the music of Neil Diamond comes to Crewe Lyceum Theatre on Valentine's Day.
Fans can fall in love with the legend's music all over again at the show on Friday February 14 at 7.30pm.
The evergreen appeal of Neil Diamond, a performer, songwriter and entertainer, has been passed down the generations with timeless tracks like "Sweet Caroline" and "Song Sung Blue".
This tribute show, produced by Flying Music, is a joyful celebration of Neil's music, delivered by award-winning Fisher Stevens.
It's over half a century since the first hit single from an artist that sold more than 100 million albums.
Though he has declared his touring days over, Neil Diamond's star will burn forever.
With a fully live band, including Brass and Strings, backing singers, dancers, 'A Beautiful Noise' is the best way for UK audiences to enjoy his wonderful songs in a live setting.
"A Beautiful Noise has been awesome, the reviews have been fantastic, and performing the show in London, and in the West End, was a dream come true, an amazing experience," said Fisher.
Fisher, a lifelong lover of Neil Diamond, has toured the world as a performer.
"I am supported by an experienced band and backing singers who are all as passionate about Neil Diamond as I am," he added.
Musical director of the show David Mackay has created hits for some of the biggest names in music including Cliff Richard, Dusty Springfield, The Bee Gees and Clapton.
The show is touring the UK in 2020 beginning at the Crewe Lyceum on Friday February 14.
Tickets are available via the box office on 01270 368242 or online https://crewelyceum.co.uk/Online/tickets-neil-diamond-tribute-crewe-2020