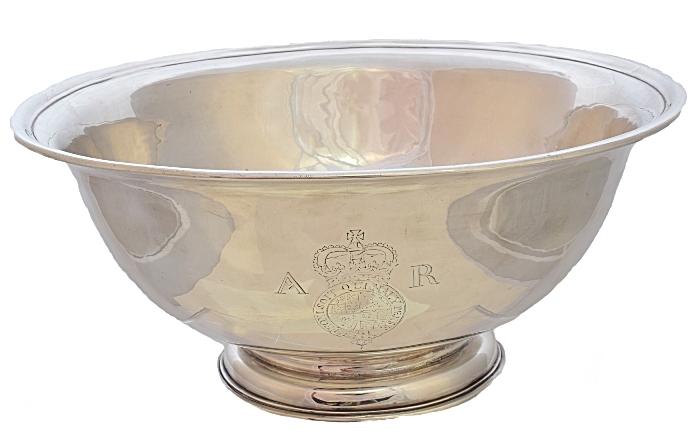 A rare silver bowl, assayed in the year of Queen Anne's coronation, will be sold at auction in Nantwich.
The bowl, pictured, was discovered at a Cheshire property, will feature in the Peter Wilson Fine & Classic Interiors Auction taking place on Thursday March 12.
The opulent time capsule from the early 18th Century has survived the test of time.
Queen Anne silver is notoriously rare, since most damaged or stolen silver could be melted down, made into other items and marked with a later date.
A rare survivor of the period, this bowl has a thick gauge making it a robust vessel that has withstood over 300 years' of history.
Consigned by a Cheshire collector, the piece is made from Britannia standard silver.
The Britannia standard of 95.8% silver was introduced in 1696 in attempts to prevent the clipping of coinage during the time.
This new standard of silver was represented on the hallmarks by a figure of Britannia.
The standard of 92.5%, or 925 silver was restored in 1720 and both standards are still used by modern day silversmiths.
The bowl bears hallmarks of famed silversmith Anthony Nelme.
Nelme was one of the leading English-born silversmiths of his day, creating pieces for aristocracy and eventually royalty.
This remarkable bowl is adorned with the royal crest of Queen Anne, with the order of the garter and her initials.
It would have been a royal commission, handcrafted on behalf of the Queen for a member of her court.
Auctioneers expect the rare item to attract global interest and could sell for up to £1,500-2,500.
We are still inviting consignments for this exciting sale, get in touch with us to enter your items into our forthcoming Fine & Classic Interiors Auction.
For any further information on any of the lots offered, please do not hesitate to contact us on [email protected]