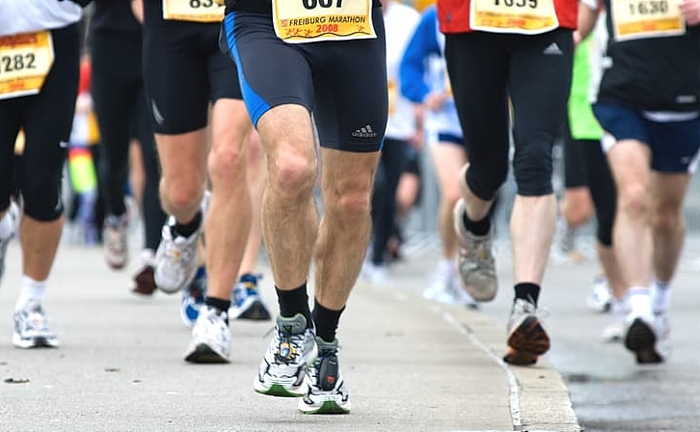 A number of South Cheshire Harriers battled through heavy rain and wind to put in fine performances in the Rhyl 10-miler.
Fifteen runners from the club helped dominate the top flight, with eight of them finishing in the top 30 of the field, more than any other club in play.
Dave Morris ran the coastal course in 57:11, finishing in fourth position overall and first in his age category.
Matt Taylor wasn't far behind in 58:21, Chris Pattinson (59:33), James Nicholls (1:01:01), Steve Crowe (1:01:02), Sean Dyer (1:03:34), Justin Grattan (1:03:54) and Russ Gibbons (1:04:49) tied up that top eight.
Also in action were; Peter Duncalfe (1:08:29), Andrew Growcott (1:14:57), Lizzie Slater (1:23:35), Lucy Beckett (1:26:09), Helen Nighingale (1:41:10), Sharon Grattan (1:41:11) and Joanna Wright (1:44:07).
Meanwhile, over in Derbyshire, Both David Meath and Mike Walker excelled in the Casington Water half marathon and completed the course in 1:27:58 and 1:32:58.
(Stock image creative commons by Pikrepo)