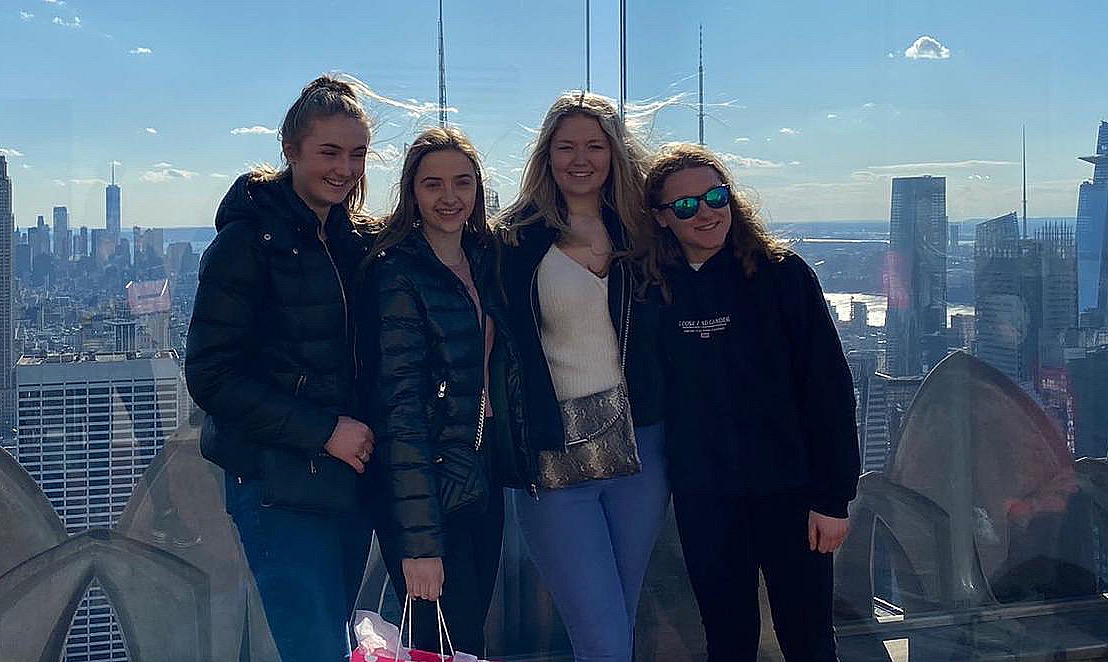 Four big-hearted Reaseheath College students in Nantwich are organising a special equine charity event in memory of former Team GB star Tim Stockdale.
Tim was just 54 when he died a month after being diagnosed with stomach cancer, and his family set up the Tim Stockdale Foundation.
Now students Ruby Doe, Molly Goodwin, Rebecca Hughes and Lucy Stapleton (pictured) who all attend Reaseheath on the Business and Events course, are staging a "Equine Head to Toe" event.
It includes a number of high profile speakers, stalls and refreshments on Wednesday March 18.
Speakers include Ivan Stockdale, Tullis Matson, Natalie Thomasson, Lloyd Rosser and Jon Nunn.
It takes place at Chapel Field Stud in Whitchurch.
All funds raised will be donated to The Tim Stockdale Foundation.
Tim represented Team GB at the Beijing Olympics in 2008, narrowly missing out on a medal by finishing fourth in the team event.
He rode for GB more than 50 times in the Nations Cup, and also competed in the World Equestrian Games in 2002 and the European Championships in 2009.
He broke his neck in three places in a fall in training in 2011, but recovered to compete again at the top level.
When he died, his family were overwhelmed with letters and cards from hundreds of people that they'd had never met.
Tim loved all sport, in particular cricket, equestrianism and golf.
The foundation is designed to help young people in the sports he loved, as individuals or assisting youth competition structure.
Tullis Matson is the main speaker who in 2011 received the Marsh Christian Award for Conservation in Genetic Bio-Diversity.
He has been given the award for the technological advances he has brought to the field of equine which has enabled some rare breeds to be collected from and frozen successfully for the first time.
The award, run in conjunction with the Rare Breeds Survival Trust, recognises significant technical, scientific and practical contributions to the field of genetic bio-diversity.
The Prince of Wales is among the award's previous winners.
Details of this special equine event in Whitchurch are below.