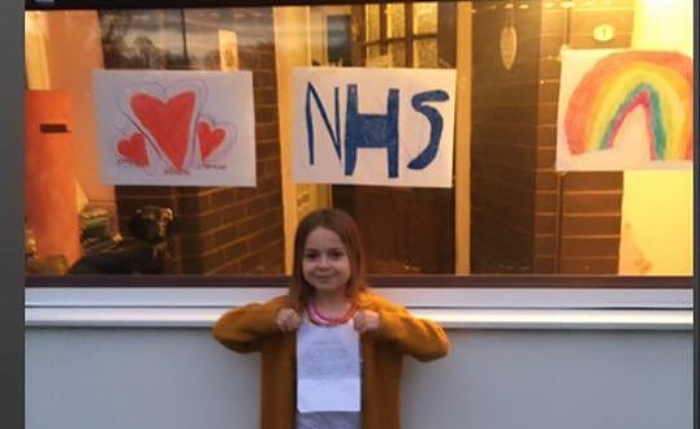 A young Nantwich girl who posted colourful pictures in her window to support NHS key workers, was amazed to receive a thank you note through the letterbox!
Eight-year-old Olivia Beckett-Webb wanted to show her support for NHS staff during the current COVID-19 pandemic.
So she draw a number of pictures and displayed them in mum Samantha's front window near Barony Park, Nantwich.
A few days later, a note was pushed through the letterbox thanking her.
It said: "To the talented artists! Just wanted to say thank you for the pictures in the window.
"They make me smile every day on the way to work. I hope you and your family are staying nice and healthy so you can make more people smile with your lovely pictures!"
Samantha said: "We managed to catch her just as she posted it through!
"We spoke to her. She was lovely, Olivia was so happy to receive the note.
"We knew she lived nearby and works at Leighton Hospital but we'd never met her.
"We just wanted to show our support."
Olivia, a pupil at Willaston Academy, joined hundreds of other children across the town in posting drawings in windows, many using the rainbow, to show support for key workers during the Coronavirus crisis.