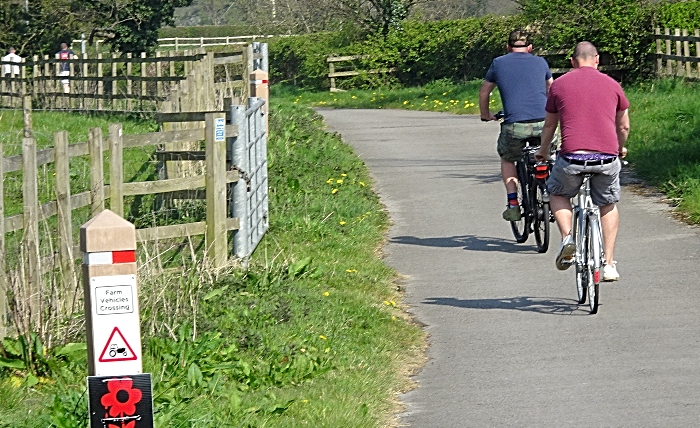 Just 2.2% of people in the Cheshire East area cycle on their way to work just once a week, according to latest figures.
And only 1.1% cycle every day on their journey to work, while fewer than 17% of people take part in cycling of any kind once a month.
The statistics were released as the Government looks to push for more people to cycle of walk to work and avoid public transport as the pandemic lockdown is lifted.
But cycle groups say many people are scared to cycle due to dangerous roads and lack of infrastructure.
Figures released by the BBC Shared Data Unit show that in Cheshire East, 82.6% engage in some form of walking or cycling as exercise once a month.
This falls down to 47% of us who do it three times a week, and to 37% for those who do it five times a week.
Just under 12% of us in Cheshire East walk to work five times a week, that rises to 34% of us who do it once a week.
Councils are urged by Ministers to commit more funding to make commutes more cycle-friendly as people go back to work.
As lockdown eases, people who can't work from home are being encouraged to begin commuting again, but ideally not by public transport.
That leaves cycling or walking as a preferred option for those who can't travel by car.
But 61% of people feel that cycling on the road is too dangerous.

The Government has released a £250m "emergency active travel fund" aimed at helping towns prevent their buses, roads and public spaces becoming crowded as lockdown is lifted and issued guidance to councils.
New cycle lanes, wider pavements and low traffic zones in residential areas are among the emergency measures already underway.
Ben Wye runs Active Crewe Travel, a campaign group fighting for improvements for cyclists and pedestrians in Crewe and Nantwich.
He said: "These figures are for Cheshire East, which because of its geography and poor public transport is forced into car-centric travel.
"The last census data for Crewe and Nantwich was around 8% regular cycling commuting – well above the national average.
"This is because our area is flat, concise and has some of the best cycle and walking routes.
"The lesson is, people will travel actively if there is safe infrastructure.
"This is why we are campaigning for immediate improvements to avoid pedestrians forced together on pavements by arguing for crossing lights to be re-phased, pavements widened and a 20mph speed limit on all residential streets."
Sam Jones, spokesperson for Cycling UK, said: "We know that the greatest barrier to most people when they take up cycling is a perception of danger.
"That's different to the actual danger, cycling is actually no more dangerous than walking per mile travelled.
"We know that the thing that will get people cycling is if they feel safe and pop up cycle lanes and other infrastructure will help.
"This is a golden opportunity to get more people riding but that does require giving people the infrastructure to make them feel safe, and for their kids to feel safe as well."