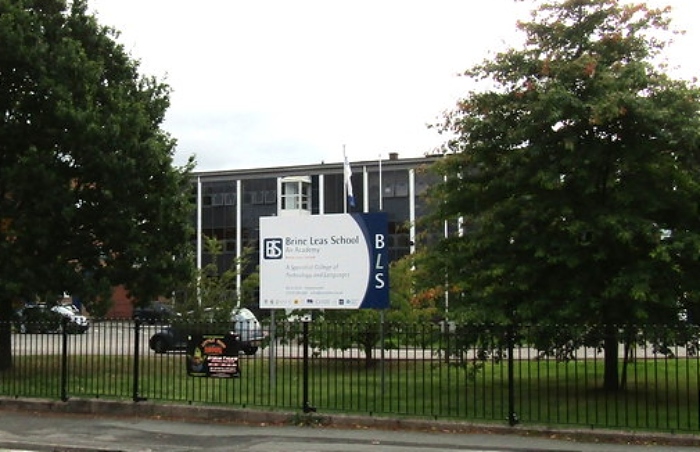 A Nantwich headteacher has hit out at Government announcements to "stagger" the return of secondary schools in January.
Education Secretary Gavin Williamson announced the plans today – on the day schools break up for a two-week Christmas holiday.
Mr Williamson said secondary schools and colleges will "operate a staggered return, offering all non-exam year groups full-time remote education, as close as possible to that which students would get in class, during the first week of term, with face-to-face education for all starting on 11 January".
But David Cole, headteacher of Brine Leas Academy in Nantwich, said it has left many school leaders "surprised" and unhappy with the lack of consultation and warning.
"The announcement does not carry any detail on what the plans are or any guidance on how to implement them," he said.

"This has left many secondary school leaders surprised with the late notice, lack of consultation, the absence of a warning and a significantly different message than was being communicated earlier this week.
"There are many logistical issues around planning and implementing what has been announced.
"At this stage, it would seem sensible to assume that the start of school on Monday 4th January 2021 will not be as we had planned and that a very limited number of children will be returning to school at that point."
The announcement comes as the Government says it now aims to rollout free Covid testing for staff and students from January.
Ministers say it will "reassure students, parents and teachers about returning to school and college".
Education Secretary Gavin Williamson said: "This targeted testing round will clamp down on the virus as students return from the Christmas break and help stop the spread of Covid-19 in the wider community.
"Building on the fantastic actions that schools and colleges have already taken to be as safe as possible, this additional testing will catch those who have the virus but are not showing symptoms to help schools and colleges stay in control of the virus throughout the spring term.
"The new programme of daily testing for close contacts of those with confirmed cases of the virus will also mean we can keep more pupils in school, the best place for their development and wellbeing.
"Over the rest of the academic year and in the run up to exams, it will remain a national priority to keep education open for all, while keeping schools as safe as possible."
Health Secretary Matt Hancock said: "Testing in schools is crucial for us to break the chains of transmission and keep students, staff and their loved ones safe.
"That's why we're supporting schools and colleges in England to offer testing at the start of January."