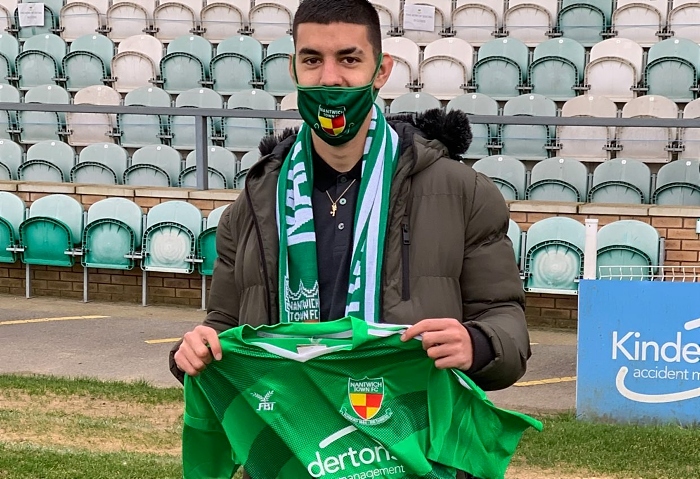 Nantwich Town boss Dave Cooke has already made a bold statement for next season – by signing Argentinian rising star Carlos "Thommy" Montefiori, writes Sam McGarrigle.
Cooke is keen begin strengthening his existing squad in readiness for 2021-22 campaign after it was confirmed the current season was to be null and voided.
And Montefiori came "highly recommended" after making his home in the UK to pursue his footballing career.
"Tommy is one of the most exciting young prospects I have come across in a very long time," said Cooke.
"It's clear he has an exciting future ahead of him and I am sure our supporters are going to make him very welcome and will enjoy watching his fabulous skills as part of our team.
"We look forward to working with him and helping him to develop and improve further."
Nantwich Town chairman Jon Gold: "It's clearly been a difficult year for everyone, with many challenges still to overcome.
"But with the Government's road map in place and the vaccine rollout proving very successful so far, there is room for great optimism for the future and a safe return to football for everyone.
"This hopefully illustrates our intention to carry on where we left off, by strengthening our existing squad to ensure we can hopefully continue on our exciting journey, playing exciting football and bringing more memorable games and successful occasions to Nantwich.
"We have worked hard to secure Carlos' signature in advance, as we believe he has all of the qualities and attributes to make a telling contribution to the club and team in the forthcoming season."
(Image courtesy of Nantwich Town FC)