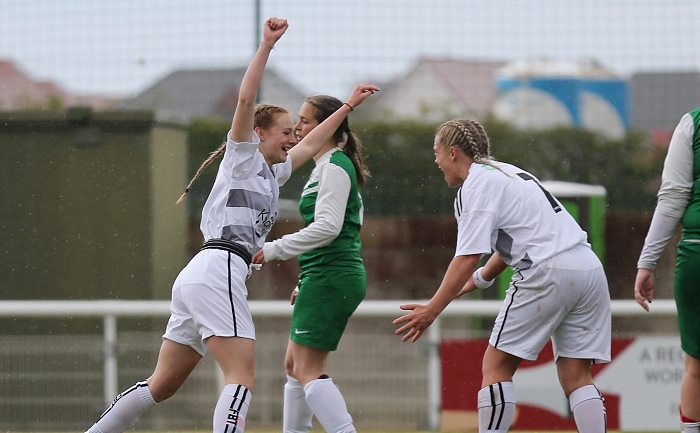 Nantwich Town Ladies beat Manchester Rovers Women 4-2 at the Optimum Pay Stadium to move closer to promotion, writes Jonathan White.
The victory in the Women's & Youth Football League (Championship East) could help them achieve promotion in their inaugural season.
It means they need to beat bottom of the table Altrincham Hale Ladies away on Sunday May 9, in their final game, to be promoted to the level above.
If promoted, Nantwich Town Ladies would compete next season in either the Cheshire Women's & Youth Football League, Premier or North West Women's Regional League
Chris Broad, Manager of Nantwich Town Ladies FC first team, said: "It was our toughest challenge of the season.
"Manchester Rovers came into the game unbeaten and had quality all over the pitch.
"We worked hard, had the right mentality and showed our usual quality at both ends of the pitch to get the win.
"Another extremely proud moment for me coaching this group."
For further information relating to Nantwich Town Ladies FC email: [email protected] , phone: 07805905241 or visit: https://www.facebook.com/NTFCLadies