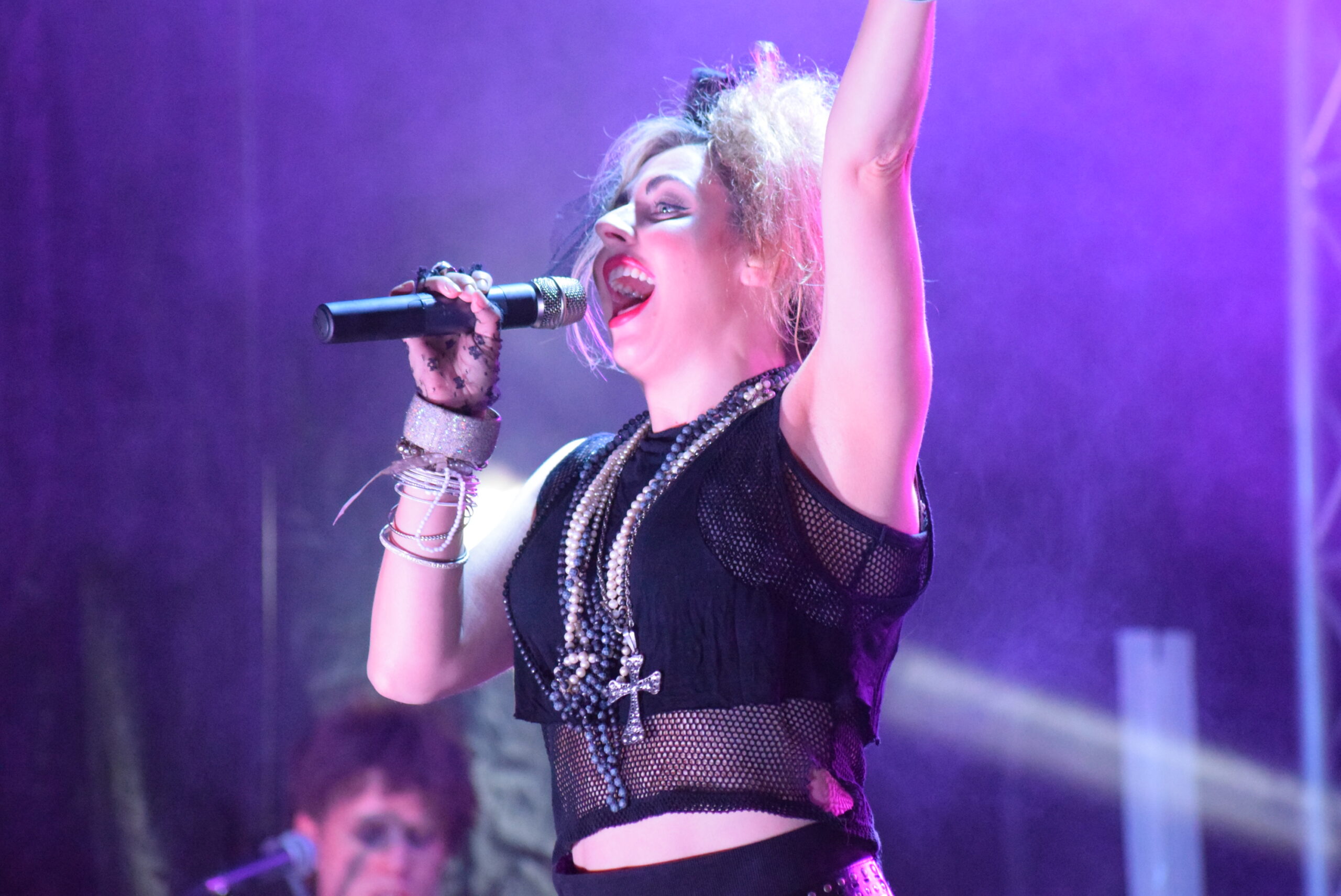 Hundreds enjoyed a rare social gathering at the 22nd 'Audlem Party on the Park' on the playing field in Audlem, writes Jonathan White.
Comperes Dave Johnson and Maxine Mallen introduced each band with witty humour and got the crowd in a frenzy with an ABBA medley megamix during the interval between bands.
Three-piece rock band 'Gambler' were the first band on stage and got the crowd in the mood playing a string of classic hit records.
The main act was Europe's premier 1980s tribute band '80s Mania' who performed over thirty-five smash hits.
Numbers included hits from Adam Ant, A-ha, Bananarama, Blondie, Boy George, Culture Club, Cyndi Lauper, Dead or Alive, Depeche Mode, Duran Duran, Erasure, Frankie Goes To Hollywood, Gary Numan, Kim Wilde, Madness, Madonna, Nena, Ray Parker Jr., Simple Minds, Soft Cell, Spandau Ballet, Tears for Fears, The Buggles, The Human League, Thompson Twins, Toni Basil, Ultravox, and Wham!
There were several costume changes along with an impressively choreographed dancers and a fantastic laser and light show.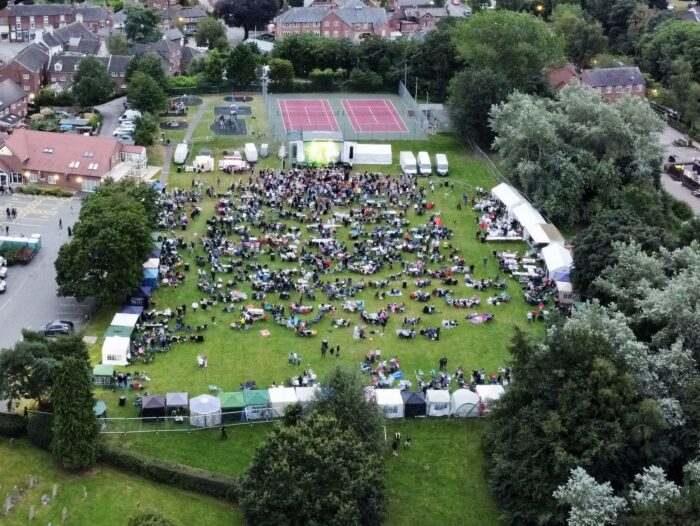 The act reached a crescendo with 'Together in Electric Dreams'.
1980s themed clothing worn by audience members included a Baywatch Lifeguard, John McEnroe tennis player, and Green Cross Code Man, along with several fright wigs and dayglo clothing.
'Audlem Party on the Park' was organised by ASET (Audlem Special Events Team) and supported by EPG Fire & Security.
The event was enjoyed by 1,500 people (a restricted capacity on advice from Cheshire East Council), who brought their picnics and danced into the night.
A representative from ASET said: "In the 22 years of our existence this has been the most challenging event we have ever organised with all the uncertainties around the pandemic, but it turned out to arguably the best ever Party on the Park.
"Everyone had a smile on their face and the whole atmosphere was electric all night – we even had people rolling up at 3pm in the afternoon to begin their picnic.
"ASET is extremely indebted to our main sponsor EPG Fire and Security, PET Hire for all equipment, and to all our programme advertisers who had no hesitation in supporting our event.
"How can we improve? Easy – a much bigger dancing area!"
(Images courtesy of Jonathan White)