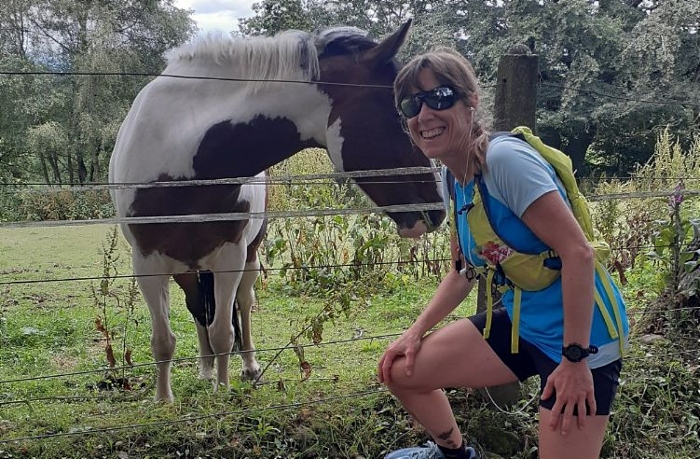 A wildlife lover from Nantwich is to take on an "ultra marathon" to raise funds for RSPCA.
Lidia Izaola, who works at Stapeley Grange Wildlife Centre in Nantwich, will be running 50km to raise funds to help animals in need.
Lidia will take on the Two Tunnels ultra marathon challenge on Sunday (August 15) in Bath.
It's her first ultra marathon, although she has completed regular marathons before, and Lidia is determined to raise £500.
She said: "My dream is that one day all animals will be treated with the respect and love that they deserve.
"Since the 1970s we have been losing our wildlife at an alarming rate in Britain due to man made causes as, sadly, we pollute and destroy their habitat.
"Since we are their main threat, I believe it is our responsibility to help them.
"It is heartbreaking to see so many wildlife casualties being admitted in the hospital, whether it is through litter, fishing litter, dog attacks, shootings, oil spills or animals that become orphans because of man's interference and sometimes cruelty."
The wildlife centre takes in around 6,000 animals which are injured, orphaned, sick or abused every year and rehabilitates and releases them back into the wild.
Lidia added: "It's been a difficult 18 months for all charities as they have not been able to raise money as normal so I wanted to do something to raise funds and help animals who need us.
"I am very impressed by how hard all the staff and volunteers work to help every single wildlife casualty admitted to the hospital.
"Elda, a vet student from Portugal working at Stapeley, inspired me to run the 50Km race for the hospital, when I saw her giving hydrotherapy to a little blackbird with torticollis.
"This 50Km ultra is not going to be easy, especially the last seven miles, which is going to be torture!
"But the discomfort and pain I will feel is nothing in comparison with the challenges that British wildlife is suffering because of man made causes.
"My goal is to reach the finish line and to raise £500 for Stapeley."
To support Lidia's challenge, visit her Justgiving page here.
To join the team and raise funds for RSPCA Stapeley, there are other events you could take part in including the North West Triathlon (19th September), Tatton Park 10k (9th October) or the Conwy Half Marathon (21st November).
Contact RSPCA Stapeley for more information on [email protected]