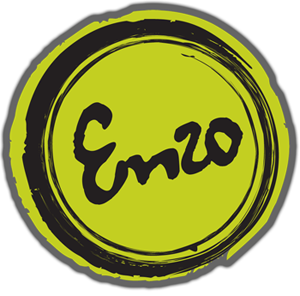 Enzo is a small company with BIG ambition. We want to grow and we recognise that we can only do this by having the right people on our energy bus. We've recently launched our second site and now we are in search for the best possible people to work with us at Enzo.
We are looking for people that want to learn, grow and expand with us. People who genuinely like people; who find satisfaction in helping others; who want to set and achieve the highest standards. We need people with an eye for detail; a will to succeed; an inner drive. We need people to make things go smoothly. People with ideas. People that love working in a team. All kinds of people with all kinds of potential. But above everything, we need positive people that just love to smile. Want to work for a multi award winning hospitality business as we look to take the High Street by storm? Read on…
HEAD CHEF / KITCHEN MANAGER, Nantwich £18,500pa PLUS team extras
We've recently opened our second restaurant in Manchester City Centre and we want to continue to drive forward by bringing more great people into the original and award winning site in Nantwich. We use the word Manager but what we're after is a Leader. Hopefully our size excites you because you'll be able to join us on the ground floor on our journey to the top and in doing so, you'll have a big influence in helping us create the foundations of this business as we move onwards and upwards and build on our success.
You'll be dynamic with a commercial mind to drive this fast paced business forward. You'll have experience in the financial management of a kitchen and all aspects of stock control.
We need someone with pizzazz and charisma. Someone that creates positive experiences and builds lasting relationships. You'll be filled to the brim with positivity and passion and you'll be dedicated to delivering absolute excellence to your Guests and your team; in fact, you'll be a pioneer of knocking people's socks off. We think you'll find this easy to do because we're super proud that we make everything from scratch including our own pasta.
We need someone that encourages, supports, coaches and celebrates their team; someone that recognises that when their team wins, they win. You'll be responsible for all recruitment and committed to their continual development.
Importantly, you'll be a smiler and someone that's ready to have some fun. That's what Enzo is all about.
Applicants must have excellent knowledge of food safety and hygiene. We're looking for someone currently at Kitchen Management / Head Chef level or someone looking to take that leap from Sous Chef. You'll be supported throughout by our Executive Chef and the GM.
There will be weekends and some evenings but we predominantly operate during cafe hours. We value a positive work life balance and feel that this is a great opportunity to get that back.
PIZZA CHEF 35hrs+, Nantwich: Good rate of pay PLUS team extras
Working day times with some evenings and weekends. Full training will be given but experience in a busy commercial kitchen is preferred…it's important you know what you're getting yourself into….Involves working on the line and prepping our entire fresh homemade menu from breakfast through to dinner. You MUST be able to work in a team and you MUST be driven to deliver very high standards.
KITCHEN PORTER P/T, Nantwich: Good rate of pay PLUS team extras
We are after a Kitchen Porter to join our weekend team! You will work a 5 hour shift during our busiest time over the weekend and your role will be crucial to the successful running of the shift. You will be responsible for providing the kitchen and front of house teams with clean and ready to use equipment. You will also assist with the kitchen team with food preparation. There is room to progress to a Pizza Chef so an ambitious and positive outlook on work is essential.
You must:
Be positive and outgoing
Work well as part of a team
Cope well under pressure
Have a drive to progress
Experience is preferred but not necessary.