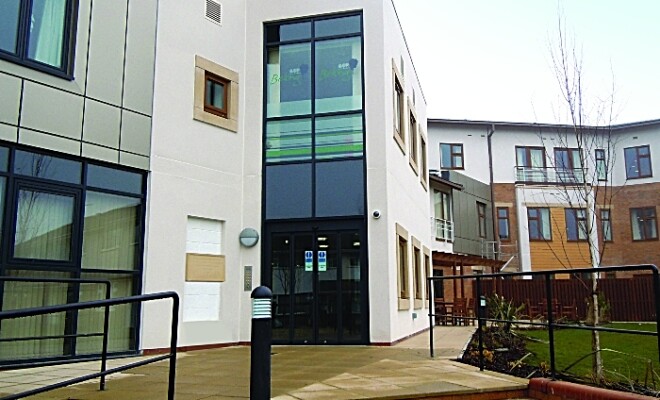 South Cheshire care provider Belong has appointed more than 100 colleagues across its seven state-of-the-art villages following a successful recruitment campaign.
It includes 19 new positions at its Crewe site.
A shortened application process thanks to use of technology enabled the dementia specialist to reduce its average time from application to appointment to just four days.
With care villages closed to all but essential visitors because of coronavirus, staff at the not-for-profit organisation turned to technology to aid its recruitment process during lockdown.
By carrying out interviews via video calling and accepting identification and DBS documentation via messaging apps, the time taken to appoint and certify new staff has been greatly reduced.
Mel Saywell, project manager at Belong, who headed-up the campaign, said: "The current crisis has really increased people's awareness of the vital role of care workers in our society and we were pleased to receive a large volume of applications.
"We have a very personal approach to recruiting and when engaging with applicants, the overwhelming response was that people just want to help, it's very heartening.
"The use of technology has supported us in evaluating applicants quickly to identify those who share our values, and reduced the administration time needed to process paperwork.
"For example, the flexibility offered by video call interviews meant more could be held outside office hours, which is convenient to shift workers."
Belong is an award-winning organisation and a Gold-accredited Investor in People.
"The quality of our service relies on our people, and we continue to invest in their training and development," added Mel.
"Our trainers have been working creatively to provide on-screen face-to-face training and online learning and ensure inductions enable our new colleagues to be competent and confident to provide excellent care and support for our customers, both in our villages and for those living in their own homes in the community."
A total of 130 positions have been filled across Belong's dementia friendly villages in Cheshire, Greater Manchester and Staffordshire, including nurses, support workers, housekeepers and hospitality staff.
Belong has also enjoyed success after reaching out to more than 1,000 former colleagues, with a number re-joining the business on a temporary basis to offer support whilst the health crisis continues.
Mel Saywell added: "By fulfilling our recruitment needs, we have returned to less reliance on agency staff, with permanent colleagues guaranteeing continuity of care, which is particularly vital at this critical time and when working with those who have dementia.
"Among the new appointments, we've created a new recruitment officer post to continue this important work and help attract more high calibre candidates as the organisation expands to serve new communities.
"We look forward to welcoming new members of the team and helping them realise their career aspirations with us."
The successful recruitment drive follows the news that construction work on two new Belong villages in Birkdale and Chester has recommenced, which will create more than 200 jobs when they open in 2021.